Profile Images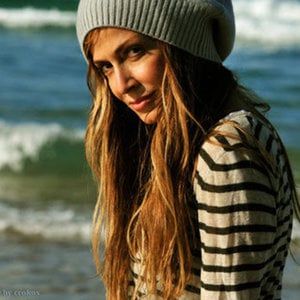 User Bio
In all of Europe, the name synonymous with timeless and singular female vocals is Anna Vissi. It is a name that resounds much farther than even her own voice can carry, and that name will soon be heard all over the world. From record setting CD sales to her consummate Olympic performance, it is a wonder how Anna could get any better.
Following the release of her album Klima Tropiko (Tropical Climate), Anna Vissi dominated the Greek market. The album was an instant best-seller, achieving platinum status within a few months. Later, Anna toured Greece, performing more than 40 highly successful shows. After this tour, a new club was built especially for her, where she presented a three-hour long show. The club was sold out for several nights, making it the most successful one-woman performance ever held in Greece.
In February 1997, Anna won three Greek Music Awards for Best Female Singer, Best Interpretation and Biggest Airplay Song. Her following album Travma (Wound) was released in April 1997, reaching gold status in the first 12 days of its release. After that it went on to sell 150,000 units, attaining triple platinum status in just six months. Anna was also introduced to American audiences with the Ric Wake (Celine Dion) produced single, Forgive Me This. She was also presented with a triple platinum award for Travma by Sony Music Europe. Her following album, Antidote, sold over 80,000 copies in just seven days, setting a new Greek sales record.
Anna's new Greek album was released in November of 2000, entitled Kravgi, which reached double platinum status in just a couple of hours. This album broke all previous records and did not stop until it achieved platinum status a total of seven times.
In 2004, Anna was asked to perform at the closing ceremonies of the summer Olympic Games of that year in Athens, Greece. The hit song chosen was ³Eisai (You Are),² which was originally released in 2004.The broadcast, which was presented both on television and the internet, was viewed by millions of people around the world. Then, in July 2005 Anna returned to Greece and re-released Eisai, now titled Call Me, as a CD single by Sony BMG, along with a new English song titled Lie. The single reached number 1 on the IFPI singles charts and achieved gold certification, and was #1 on the USA Billboard dance charts and hit #2 on the US Hot Dance Airplay Charts.
Soon, Anna Vissi's unprecedented talent will capture the attention of a much broader audience as she comes to Los Angeles, California, to record a brand-new album unlike any before it. This album, set for a world-wide release in early 2009, promises to be her most dynamic yet. This album brings with it a new sound which will diffuse among all Anna's loyal fans and spreading further to new ones, uniting them across the globe.