Profile Images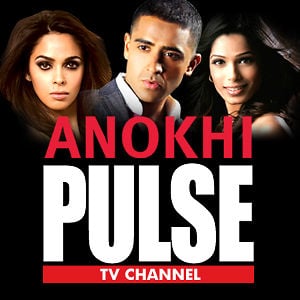 User Bio
ANOKHI MEDIA was founded in June 2002 by its founder, President & CEO, Raj Girn who had the vision of creating a one stop multimedia resource to service, engage & communicate with the dynamic global South Asian community, to which she belongs.
The brand has since become the premier "go to" media for all aspects of pop cultural lifestyle & entertainment-based content, not only for the community, but for all who love all that the culture represents.
OUR PORTFOLIO…
ANOKHI MAGAZINE
A quarterly, high gloss fashion, lifestyle and entertainment magazine and North America's longest running publication about South Asian pop culture.
Topics include: Fashion, Style, Beauty, Wellness, Advice, Home, Travel, Dollars & Sense, Percolator Talk, Arts & Entertainment, GPS Events. To view select articles online, CLICK HERE.
The magazine is distributed in print across Canada, the United States & the United Kingdom, and digitally worldwide. To view this experience for yourself, please contact us at free_mag@anokhimedia.com for a complimentary issue.
To subscribe & save up to 60% and to ensure you don't miss a single issue, CLICK HERE.
ANOKHI ONLINE
Our mega site at AnokhiMedia.com brings with it a 24/7 dynamic and interactive experience where you can readily access, comment and share our content anyway you want. Our content categories are:
Magazine: This can be accessed as a digital flip book format or articles (clicks through to articles home page) specific to the following categories: Fashion, Style, Beauty, Wellness, Advice, Home, Travel, Dollars & Sense, Arts & Entertainment, Percolator Talk, GPS Events
Blog: 19 categories of articles in the following categories: Current News, Business, Technology, Work, Family, Relationships, Health, Wellness & Spirituality, Fitness, Nutrition & Cuisine, Home & Garden, Travel, Sports, Arts, Entertainment, Fashion, Style, Beauty, Percolator Talk
Pulse TV: Our entertainment video channel where you can view awards shows, fashion shows, film & music releases and so much more
Daily Spotlight TV: Our lifestyle video channel where new episodes go live Monday to Friday, 12pm EST in the following categories: Home & Away, Beauty, Wellness, Entertainment, Fashion & Style
ANOKHI NEWSLETTER
A weekly roundup of our most buzz worthy articles, blogs and featured videos delivered directly to your inbox so you don't miss a thing.
CLICK HERE to sign up for FREE and receive a FREE lifetime subscription to our digital flip book version of the magazine delivered directly to your inbox each issue - our "Thank You" gift for your joining our global community and keeping in touch with us
ANOKHI EVENTS
Known for our glamorous star-studded events, we pride ourselves in bringing our community to the forefront with stellar live musical performances, fashion runway extravaganzas, celebrity attendance & so much more. The feather in or cap are or Anniversary Awards Shows which take place in Toronto every February, and are attended by both mainstream and South Asian media. Previous sold out events have seen the attendance of:
Film: Priyanka Chopra, Freida Pinto, Faran Tahir, Karen David, Pooja Kumar, Melinda Shankar, Hannah Simone
Music: Jay Sean, Raghav, Anjulie, Anusha Dandekar, JoSH, Swami, DJ Kayper, DJ Baba Kahn, DJ Donna D'Cruz
Fashion: Falguni & Shane Peacock, Vikram Phadnis, Ashley Rebello, Prriya & Chintan, Alia Khan, Payal Singhal
To view our events, please CLICK HERE
ANOKHI SOCIAL MEDIA
For the most up-to-date happenings in the ANOKHI MEDIA, stay connected with us at:
Facebook
Twitter
Google +
LinkedIn
YouTube AP TV
YouTube ADS TV
Pinterest
Flickr
Join us and together lets Be UNIQUE. Be ANOKHI.
~ TEAM ANOKHI MEDIA