Antonio Bhardwaj
Joined

Location

Highland Park, Texas 75205
Profile Images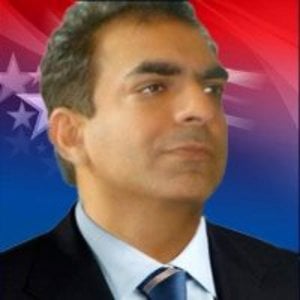 User Bio
Antonio Bhardwaj is an expert global economist, strategist, technologist, nanotechnologist, futurist and published author. Antonio Bhardwaj is Energy,Technologist, Nanotechnologist. Antonio Bhardwaj is Top 50 People Most Connected LinkedIn Worldwide
Antonio Bhardwaj magic quality is in his written and verbal communication to win people's heart leading to be personally known to most CEO's of Fortune 500 companies globally.
Antonio Bhardwaj is a business and civic leader, an investor with over 28 years of expertise in building businesses. Antonio Bhardwaj is a strong republican and has supported most congressional leaders before their terms in office. Antonio Bhardwaj would be running for Congress in the next term.
Antonio Bhardwaj is a subject matter expert in energy, retail and public sector verticals. Antonio Bhardwaj has been involved in several mergers & acquisitions, which has over the years given him a strategic edge in his successful career. Antonio is a executive board member for Global International Sellers and a Executive Vice President at a SAP Partner.
Antonio Bhardwaj is member of CIO forum, CIO & CMO council, Houston CIO's, CEO Crossing, CIO Summit & Global CEO
Antonio Bhardwaj is a member of a highly distinguished professional associations, mean't for people with distinction, such Dallas Petroleum Club, Crescent Club & Cosmos Club of DC.
Serving family and community is most important to Antonio Bhardwaj and he strongly believes in: " Commitment to serve others goes a long way in building in a character." On weekends Antonio Bhardwaj spends time serving food along with his family."
Related RSS Feeds