Rabbi Dr. Lynn Kesselman
Joined

Location

US
Profile Images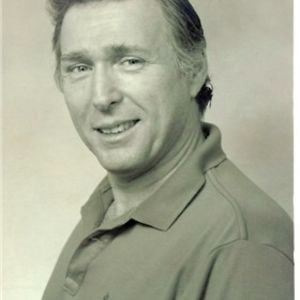 User Bio
Rabbi Dr. Kesselman began his career in psychotherapy as the result of his own severe depressive disorder occasioned by alcoholism as a coping mechanism. He is partly self-taught, his degrees having been awarded through the original contributions he has made to this field. He is the developer of " The Structured Brief Time-Limited Psychotherapy", better known as the Five Gates Program of Recovery. He is the author of "Recover With Me," and " Five Gates, The Science of Healing the Spirit." He is the founder of the Kesselman Foundation, New Hope village, where he developed his unique psychotherapy program, Recovery Management Service Co. Inc., a public not-for-profit organization.
About the Channel:
Most Effective Doctor's Approved Anxiety, Addiction, Depression Recovery Treatment Program, Recommended by Top Addiction Specialists.
The most effective, doctor's approved Recovery Treatment Program. The Five Gates Program of Recovery is the most powerful Recovery Treatment Program for Anxiety Disorder, Alcohol Drug Addiction, Depression, Bipolar Disorder, Social Disorder, Social Anxiety, Eating Disorder, ADD, PTSD, OCD, ADHD. If you cannot afford a therapist you can even work on the Program for Self Help Recovery
The unique concepts of Rabbi Dr. Lynn Kesselman's theories and programs center on the idea that all these problems originate in our obsession with wrong ideas that frightened us and which over time generated these psychological illnesses. In a sense we become addicted to these thoughts that drive us into these disabling mental and emotional conditions. Find out how you can recover from these Addictions and have a happy, healthy and productive life…
Visit fivegates.com for more information, counseling and online psychotherapy.
External Links
Five Gates Science of Healing - Most Effective Doctor's Approved Anxiety, Addiction, Depression Recovery Treatment Program, Recommended by Top Addiction Specialists. The Five Gates Program of Recovery is the most Powerful Treatment Program Today for Anxiety Disorder, Alcohol Drug Addict
Addiction Support Group - The Five Gates Program of Recovery is the most Powerful Treatment Program Today for Anxiety Disorder, Alcohol Drug Addiction, Depression, Bipolar Disorder, Social Disorder, Social Anxiety, Eating Disorder, ADD, PTSD, OCD, ADHD. If you cannot afford a ther
Blog With Rabbi Dr. Kesselman - Rabbi Dr. Kesselman began his career in psychotherapy as the result of his own severe depressive disorder occasioned by alcoholism as a coping mechanism. He is partly self-taught, his degrees having been awarded through the original contributions he has ma
Related RSS Feeds