Ao Norte
Joined

Location

Viana do Castelo - Portugal
Profile Images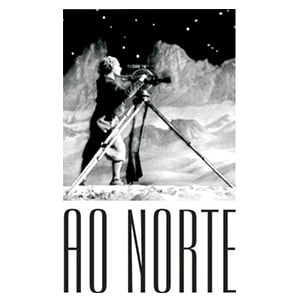 User Bio
AO NORTE – the Association of Audiovisual Production and Animation was founded in December 1994. It is a nonprofit association whose main objectives are audiovisual production and dissemination as well as cooperation for development in teaching, education and culture.
It has both NGO (non-governmental development organization) and public utility status.
It is a member of the Portuguese Federation of Film Societies, and is also part of and represents Portugal in the YEFF! - Young European Film Forum For Cultural Diversity - a platform made up of European organizations working in the field of media literacy, responsible for initiatives that promote inclusion and cultural diversity.
AO NORTE is a member of ICCI, a network created in 2009 at the University of Seville that integrates research groups from Portugal, Brazil and Spain, whose objective is to develop international scientific cooperation in the Social Sciences and Communication focusing on the themes of image, sound and visual culture.
The assocation is enrolled in the National Register of Youth Associations of the Portuguese Youth Institute. Its activities are divided into three main areas: the dissemination of cinema, documentary production and training.
In the area of dissemination the association promotes weekly film sessions, the 'Cineclubistas Sessions' in the 'Verde Viana Cinema' and Special Sessions. It has already exhibited hundreds of films, many of them intended for pupils with the aim to generate new audiences. Ao Norte is also responsible for a Documentation and Cinema Centre, a DVD library and a gallery with permanent exhibitions.
In terms of production AO NORTE conducts documentaries of an ethnographic and social nature.
Within the framework of education for development, the association has produced, in collaboration with the Research Office for Education and Development (GEED) of the Teaching Training School of Education in Viana do Castelo (ESE) and the NGO "Solidarity Face" documentaries on Cape Verde and Angola.
In the field of training, AO NORTE regularly holds workshops and organizes courses, also training activities with schools, within the ambit of projects such as 'Looking at what is real', 'Video at School', 'Stories of the Square' and 'The Film of My Life'.
AO NORTE organizes the annual Cinema Meetings in Viana do Castelo and FILMES DO HOMEM - Melgaço International Documentary Film Festival.
In 2014, the Municipality of Viana do Castelo granted AO NORTE the award "Institution of Merit".