Profile Images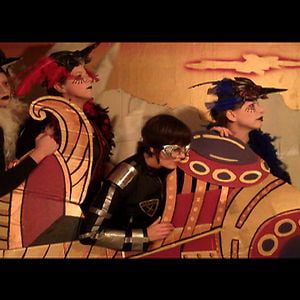 User Bio
The Ninth House of Prometheus is an episodic feature film by Seattle based filmmaker Tyson James Theroux.
Originally conceived as a soundtrack for a non-existent science fiction film by Portland based composer Nathaniel Chase Ashley, Theroux developed the script to accompany the existing score. In the style of low budget serials of the 1940s such as Flash Gordon and Buck Rogers, the Ninth House of Prometheus was shot on a Flip camera in the living room of Theroux's condemned apartment in 2010/2011 at a cost of less than $4000.
The Ninth House of Prometheus is currently being released in monthly installments.
Related RSS Feeds
Recent Activity
Special Thanks to the Seattle cast and crew: Molly Tomhave, Bronwen Houck, Tamara Thomas, Corey Brewer, Brandon Schaeffer, and Elizabeth Klein. And to the Toronto voice actors: Coral Aiken, Christina Kubacki, and Geoff Macnaughton. Thanks to Donald…