Profile Images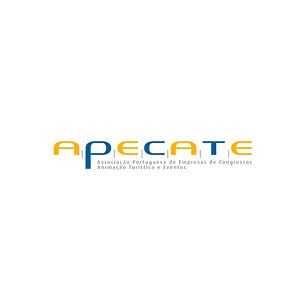 User Bio
A APECATE é a associação que congrega e representa as empresas de Congressos, Animação Turística e Eventos de Portugal.
A sua actuação centra-se na representação de sectores de relevância na Indústria Criativa e no Turismo, onde se incluem empresas que concebem, desenvolvem e realizam produtos e serviços inovadores e de grande interesse estratégico para a economia Portuguesa.
Eventos corporate, de marketing e culturais, pequenos e grandes congressos, nacionais ou internacionais, conferências, simpósios, reuniões, acções de teambuilding, incentivos outdoor, actividades de turismo natureza ou de turismo cultural, tudo se congrega e complementa em torno do grande produto que une estes sectores: a Meeting Industry.
A APECATE é o Forum de todas estas empresas, a afirmação das suas competências de excelência, o espaço de trabalho e apoio à promoção e à internacionalização, o lugar onde podem e devem desenvolver-se as sinergias entre as melhores empresas de Portugal.
A APECATE é, também, a voz das empresas portuguesas em várias instâncias europeias como a EC-OE (European Confederation of Outdoor Employers), de que é membro fundador, e a EFAPCO (European Federation of Associations of Professional Congress Organisers) à qual preside neste triénio, através da empresa associada MundiConvenius.
Pelos bons serviços prestados ao Turismo, a APECATE foi distinguida, em 2010, com a Medalha de Prata de Mérito Turístico, atribuída pela Secretaria de Estado do Turismo e pelo Turismo de Portugal, IP.
A APECATE herda, pois, o trabalho, os projectos e o prestígio das três associações fundadoras e assume, agora com mais força, melhores meios e novos recursos, a representação destes sectores e a responsabilidade de apoiar as suas necessidades e de servir os seus interesses.