APEX FILMS
Joined

Location

Bay Area
Profile Images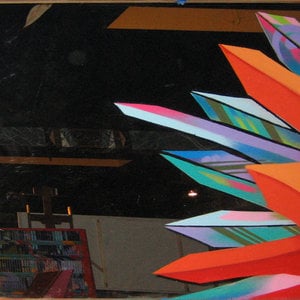 User Bio
"When one thinks "graffiti writer" Apex might not be the first thing that comes to mind. His letters are so beautifully crafted and styled that it is tough to see it as only a form of graffiti. They transcend into being architecture, that is, their impact on the built environment sets boundaries and creates fields of colors as much as any building might. They transcend into being typographic – his works are careful explorations of abstract letter forms. And to be more philosophical, they transcend
into being emotions expressed on a wall.
Apex is a young San Francisco based artist that has already made a big name for himself. His name doesn't come from a ton of careless throw ups or quickly sprayed tags, instead, Apex has coined the term Super Burner. Huge productions that have several layers, patterns and a gamut of colors that put Crayola to shame. Apex's work really has two scale. The macro scale where you can read the layering, composition and patterns and a micro scale where you get a feel for textures, color overlaps and other idiosyncratic moments."
twitter.com/apexer
facebook.com/apexone
flickr.com/apexone