arlen figgis
Plus
Joined

Location

LONDON
Profile Images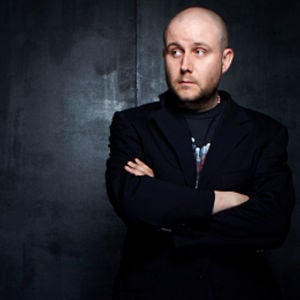 User Bio
Arlen Figgis is a composer, editor, director, and photographer. Equally as proficient when working with music or film; Arlen has a subtle touch and a deep understanding of his assorted mediums. With his holistic approach to film-making; a partner in a successful communications and media company - U-R-Ill; future projects with artists as diverse as Blackberry, Mentos and Swarovski, and remixes of Daft Punk's Tron soundtrack in the pipeline for Disney. It's clear that whether in the studio, behind a camera, or in an editing suite; Arlen is a creative force to be reckoned with.
Arlen produces music for films, adverts, theatre, and often "just for the love of making music", his enviable list of past clients includes everyone from Armani to Nintendo, and from massive film studios like New Line Cinema and Miramax, to more independent companies like Lumiere and Film Four.
Arlen has scored two award winning short films, 'Movin' On' and 'Subterfuge', but he is perhaps best known for his work as the composer and editor of all three series of acclaimed Channel 4 TV show - Dubplate Drama. As well as for proving that fruit never falls far from the tree by teaming up with his father, well known director and photographer - Mike Figgis. Arlen composed for the soundtracks of Mike's films: The Oscar Nominated Leaving Las Vegas, Timecode, and One Night Stand. As well as Love Live Long on which Arlen was both the composer and editor.
LDN 2 NYC is set against the backdrop of the infamous Gumball 3000 rally, an event that Arlen documents annually and for whom he has made two films and two tv series. Gumball 3000 also formed the subject matter of his own 2009 feature film 'Coast to Coast' which follows the Gumball rally as it rampages across America in eight days.
As well as Coast to Coast, Arlen directed, composed, and edited Zoot Circus. A feature length film that followed on from 'Zootmania' - a short film he edited and scored which won best film at the Kodak Film Festival in 2002. Zootcircus follows a bus full of skateboarders and graffiti writers on a whistle-stop European tour. The film both highlights his use of digital editing techniques and superlative score writing to great effect whilst also challenging preconceptions of how this this type of subject matter is presented.
Arlen grew up DJing during the emerging London breakbeat scene that would spawn drum'n'bass and even played on legendary pirate station - Kool FM. As such he is just as influenced by the sounds of acid house, jungle, and hardcore as he is by the works of Vangelis, Stuart Copeland and Bernard Herman. Although DJing gave way to the music production and video editing you see today Arlen "still believe(s) that DJing served as the best apprenticeship for music production; providing an insight into timing, arrangement, and as a gauge of what people like to hear."
Related RSS Feeds