Artofdan Photography
Plus
Joined

Location

Switzerland
Profile Images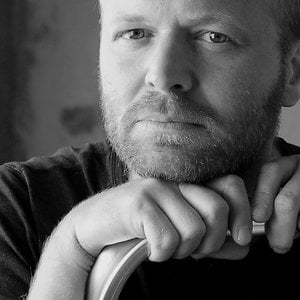 User Bio
About Artofdan Photography
"""Swiss photographer Dani Fehr, better known by the moniker, ArtofDan,
has earned himself a legion of fans over recent years.
His nudes on display at websites such as Met-Art.com and Michelle7.com.
struck an immediate chord and with viewers, given their vibrant energy,
superb clarity, and spectacular lighting ... not to mention the extraordinarily
beautiful, youthful models he works with.
But he is one of those rare talents that creates art with their cameras.
His images are more than simples nudes of a pretty girl,
they are moments-in-time captured and imbued with an incredible
sense of eros, drama, and fantastic artistry. His range showcases color
and black & white; his locations are indoors, outdoors, and in the studio;
and his message runs the gamut from simple portraits-of-beauty to powerful,
guttural sexuality. This is an amazing body of work.
One can only marvel at what the next five years will bring from this artist.
review by Joaquín del Castello Gilbert, Editor of Michelle7.com"""
I was born 1970 in Romanshorn, Thurgau, Switzerland.
When i was 14 years old, my uncle gave me my first camera.
For many years, my favorite themes were landscapes and street photography.
Through my professional training as a designer, i discovered a passion for life,
nude drawing and painting. For years these passion accompanied me.
5 years ago, i went from analog to digital photography, and very quickly i had
my first nude shooting with this new medium. I was impresed by this moment,
enthusiasm has remained intact since… to always to go further in this art.
I try to create timeless images, to capture the feelings and amotions
to make touching images full of sensuality, passion, desire and erticism.
I work in different locations outside but also in a large studio of 200m2
located in a old factory. Form y photos taken in the last 5 years, i only use
available light without any other light such as flashes or reflectors.
I also participated in many publications, magazines, books, calendars
and many photos have been released on platforms online images.
references:
Thelifeerotic | thelifeerotic.com
Metart | met-art.com
Volo Magazine | volomagazine.com
Michelle7 | michelle7.com
Pictures | pictures-magazin.de
Artistic Nudes | artisticnudes.com
nude & erotic art exhibition 2013 | artofdan.com
Erotika Magazin | erotika.pt
AN Magazine | artisticnudity.ca
Royal Cheese | royalcheese.ru
Nopublica | nopublica.com
Tavosiena | tavosiena.lt
Photography Masters Cup | MERIT OF EXCELLENCE 2012 | 2nd place
(thecolorawards.com)
photographers companion | chinese online photo magazine
sensual photography - book | (sensual-photography.eu)
HEYE women kalender 2013 | (heye-kalender.de)
HEYE women kalender 2014 | (heye-kalender.de)
model maze magazine | Kiddo (modelmazemagazine.com)
View Stern | myNude - View Spotlight (view.stern.de)
Photography Masters Cup | HONORABLE MENTION 2011
(thecolorawards.com)
JUDO Wasseraufbereitung GmbH | Kalender 2012 (judo.eu)
PHOTOGRAPHIE | 1. platz | akt-verführerische formen (photographie.de)
trierenberg super circuit | gold medal of esthetics 2011 (supercircuit.at)
trierenberg super circuit | gold medal of excellence 2010 (supercircuit.at)
stern (stern.de)
penthouse (penthouse.de)
picspack (picspack.de)
fc plus magazin (fotocommunity.de)
news austria (news.at)
njulezz | njulezz.de
syma (syma.ch)
proudmusiclibrary (proudmusiclibrary.com)
flyness (flyness.ch)
klassische bühnenkunst (theater-studio.ch)
dacordesign (dacordesign.ch)
fotohits (fotohits.de)
trade fairs international (tfi-publications.de)
expodata (expodata.ch)
swissrussian (ruswiss.ch)
tagblatt (tagblatt.ch)
thurgauer zeitung (thurgauerzeitung.ch)
20 minuten (20min.ch)
fototest (fototest-magazin.de)
projekte:
annual calendar 2008 (fine nude art)
annual calendar 2009 (private investigations)
annual calendar 2010 (absolute artofdan)
annual calendar 2011 (110% artofdan)
annual calendar 2012 (relaxing moments)
annual calendar 2012 (steel fever)
annual calendar 2013 (sensuality)
annual calendar 2014 (legendary)
print book 2009 (private investigations)
print book 2010 (absolute artofdan)
print book | ebook 2011 "erotic journey"
print book 2012 "prinzessin aurora"
print book | ebook 2012 "Saju - erotic adventure"
print book | ebook 2012 "Anna - secrets"
print book | ebook 2012 "Artofdan - best of 5 years"
print book | ebook 2013 "Saju - in bath with me"
print book | ebook 2013 "Saju - in bath with me"
print book | ebook 2013 "Katya - erotic eyes"
print book | ebook 2013 "Katya - flower girl"
print book | ebook 2013 "Saju - fragile"