Profile Images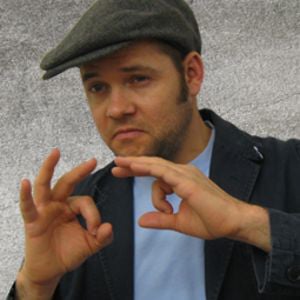 User Bio
Fourth-generation Deaf and a native ASL signer, Benjamin received his BA in Communication Studies in 2006 and is slated to gain a MA in Sign Language Teaching in 2012 from Gallaudet University. Prior to his graduate studies, he was a sign model in the recently released series of the Signing Naturally curriculum in the United States. This highly successful instructional program is internationally renowned as a resource for sign language teachers, and the opportunity to participate in such a venture provided Benjamin with exposure to sign language teaching curriculum development.
Additionally, Benjamin worked as an American Sign Language (ASL) instructor at Japanese ASL Signers Society in Tokyo, Japan from early 2007 to mid 2008. As a teacher, Benjamin published basic ASL books for Tokyo students as learning aids, thereby developing skills in how to create printed sign language materials.
Shortly after his time in Japan, he travelled onto New Zealand, working with the agency Deaf Aotearoa for one year and half as a Communications Manager. This position allowed Benjamin to focus on a variety of projects, such as website development and maintenance, producing newsletters, and planning New Zealand Sign Language Week. This experience in expanding and developing various resources in sign language classes provided a strong foundation that prepared Benjamin for his graduate studies in Gallaudet University's Sign Language Teaching program.
On a personal level, Benjamin is an aviation enthusiast, a world traveller, and enjoys producing videos.
Related RSS Feeds