A TRIBE CALLED NEXT
Joined

Location

London
Profile Images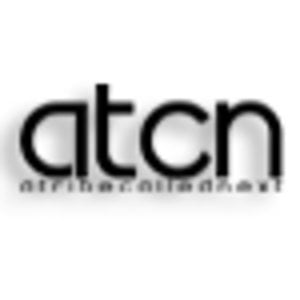 User Bio
A Tribe Called Next, much like many projects helmed by young men or women who should be spending their time on more 'productive' activities, began as an idea.
This idea was to create a home for a group of London-based creatives, with strong and unashamed opinions on all things from the arts to what makes them laugh: not only could this serve as a place to keep each other abreast of what they had been up to, or found and fallen in love with around the globe or across the net, but, to debate how good the latest album or movie really is.
Started by NO-BIZZI as a humble blogspot in late 2006, P.O.Z. Blogs (Prince of Zamunda Blogs - the name taken from the Eddie Murphy classic 'Coming to America') was a personal journal that went on to include contributors / friends from the worlds of fashion, music and photography; not forgetting, of course, a couple of kids who were too lazy to actually do any work during their nine to fives.
After running for around six months it was clear the name and identity of the site did not represent a shared vision and, more importantly, all of those involved. By March 2008 a new and improved blog, with tighter content was built and ATCN was born.
Performing beyond the entire teams' expectations in terms of reaction and readership, what had begun as a well-designed blog, fast became, in the eyes of the fan base, a brand. Natural progression for the tribe was to draw on their knowledge of the city (and love for drink and a little two step) and give their friends and regular readers a monthly party; in June of 2008 Trading Places was born.
Since then ATCN has gone from strength to strength. Collaborating with London based jeweler, The Great Frog, and artist, Insa, to expand the reach and appeal of the brand, giving readers of the blog a chance to represent the tribe in their own unique way.
The future of ATCN is not written. Where it is all heading has not and will never be decided. It's a natural progression for the team; what happens next could be anything, so, for now, come to the party, grab a T-shirt and throw a four for the fourth hustle!
Related RSS Feeds