Avenue
Joined

Location

Adelaide
Profile Images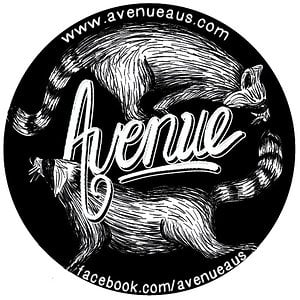 User Bio
Stepping aside from his previous rock'n'pop stylings, 19-year-old Lucas Sly has now taken a different track with a very different set of songs he has written. These are more gentle, melodic songs with a different treatment, sound and attitude. To breathe life into them, Lucas created Avenue with help of his brother, Miles Sly. Together they carefully pieced the EP together over six months, gradually layering all their own multiple guitar, bass, percussion and vocal parts.
These songs have a mix of tough indie pop and edgy rock, built around strong melodies and catchy hooks, played with energy and purpose. Powerful vocals are the magic ingredient that makes these songs so engaging.
Calling on the assistance of bandmates that are accomplished jazz-trained instrumentalists, Lucas presents Avenue on stage – with Lucas taking lead vocal and guitar duties, Miles Sly on drums and vocals, and Ryan Mifsud on bass and vocals. Avenue first performed on the main stage at the Semaphore Music Festival in October 2009 – and launched the finished Avenue recording project in November 2009.
Since the band's formation, Avenue won the Off The Couch prize for drawing the largest crowd to the OTC Acoustic gig at The Promethean in March 2010. Avenue have performed at the Off The Couch music festival 2010 and 2011, the Semaphore Music Festival 2009 and 2010, and performed at leading Adelaide venues The Promethean, The Cavern, The Governor Hindmarsh Hotel, Higher Ground, Rhino Room, The Jade Monkey, The Old Exchange, Hindmarsh Square and the Nexus Arts Theatre. tracks such as Strange But True, Something and Pray and Wait have been played on local radio stations in Adelaide.
In March of 2012 Avenue arranged and performed their songs with the Immanuel College Senior String Orchestra in a one night show that was filmed and recorded, set for a release date of early 2013. On April 7th Avenue launched their Debut EP, The Lantern Festival.
Related RSS Feeds