Avon Dale
Joined

Location

Avondale Community Action
Profile Images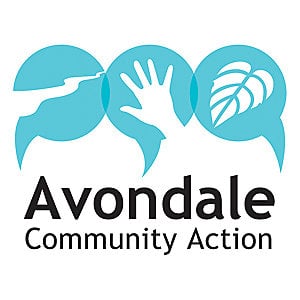 User Bio
We are a group of locals who want to make our Avondale the best it can be.
Description
• We are a group of people and organisations based in Avondale.
• We are working towards a better future for Avondale.
• We want to talk with people living or working here to find out how we, as a community can make Avondale the best we can be.
We have received feedback from the community and based on this have designed an ethically approved survey. Local volunteer residents are being trained to carry out the interviews and will be visiting households that have been randomly selected in each street across the community to find out your views and dreams for the area in the coming months. Look out for the t-shirts with the Avondale Community Action logo.
The information will be collated and fed back to you as well as help influence and inform the development of Avondale, providing accurate evidence of the needs and aspirations of our community.
We are also hosting a series of creative arts projects in and around the town centre, in partnership with Unitec, providing an opportunity for creative voices in the neighbourhood.
There are lots of ways you can get involved. You can take part in this survey, a Creative Spaces project or the working group and be part of the action if you live or work in Avondale. No experience required, just your passion for positive change, some local knowledge and openness to learn with others. This is a great opportunity for all.
For more information please contact the team at avondalecommunityaction@gmail.com Like us or send a message via facebook and look at our website: avondalecommunityaction.org.nz/ or pop in to Avondale Community Centre at 99 Rosebank Road and check out the notice board.
Related RSS Feeds