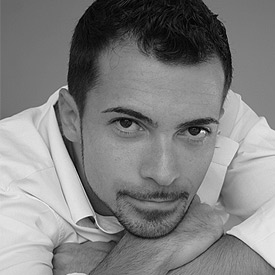 Giuseppe De Angelis
Giuseppe De Angelis has 11+ years of professional experience as an editor with credits across all types of film and video productions including feature films, short films, film documentaries, cartoons, television programs, and commercials. His professional credits include work for clients such as Sony, MTV, Sky Italia, and the RAI Group. Giuseppe has also produced, directed and edited the films Enemy Closer and Midday Room, which were both well received at several International Film Festivals.
In 2009, Giuseppe relocated to New York where he works as a producer and editor for documentaries, commercials and feature films. Giuseppe has also been a film editing instructor at the New York Film Academy since 2009.
Giuseppe graduated in July, 2000 from the Civic School of Cinema in Milan, Italy with a degree in Film Editing.