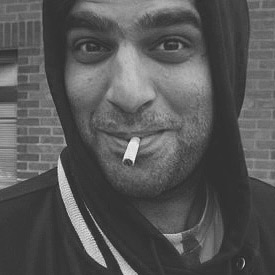 Nima Nourizadeh
Nima Nourizadeh is an acclaimed film, commercial and music video director. After graduating from London's Central St. Martins College of Art & Design, he and some friends formed a collective called The Imaginary Tennis Club and established the Millers Terrace art gallery based out of a warehouse in east London. From early on, Nima had a love for music and the arts. The collective shot various videos for friends' bands and up and coming UK artists. These experiences galvanized Nima's passion for music and filmmaking and inspired him to pursue a solo directing career.
In 2005, Nima directed a breakthrough clip for Hot Chip's smash single "Over and Over", followed by award-winning videos for artists such as Lily Allen, Chromeo, Flight of the Conchords, Santigold and more. In 2008, he won Best Director at the UK Music Video Awards and soon after branched out into commercials with an epic spot for Adidas called "House Party". The ad featured many high profile athletes, musicians and artists like David Beckham, Kevin Garnett, Missy Elliott, Katy Perry, Mark Gonzales and more partying in honor of the brand's 60th anniversary. The spot met with huge critical acclaim and won several awards including a Silver at Cannes.
Always searching for new creative challenges, Nima recently teamed up with producers Todd Phillips and Joel Silver to direct Warner Brothers' highly anticipated party comedy, Project X. The movie marks his feature film debut and further establishes Nima as the fresh, uninhibited and undeniably talented voice of a new generation.