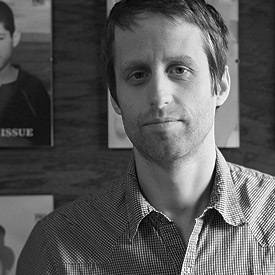 Hosi Simon
Hosi Simon is the Global General Manager of VICE, a leading youth media and entertainment brand operating in 34 countries.
Under Simon's guidance, VICE, launched in 1994 as a punk magazine, has expanded and diversified to include the world's premier original online video destination, VICE.COM, an international network of digital channels, a television production studio, a record label, an in-house creative services agency and a book-publishing division. VICE.COM houses over 60 original online series dedicated to news, sports, fashion, music, technology, and the arts.
As the Global General Manager, Simon is a member of the executive team that manages day-to-day operations of the company and its expansion throughout Asia. Simon also oversees VICE'S in-house marketing and creative services agency, VIRTUE Worldwide, handling brand solutions for such clients as Intel, Dell, Smirnoff, and Palladium Boots.
In 2010 under Simon's guidance, VICE and Intel Corporation launched The Creators Project, a critically acclaimed global arts and technology initiative.
Simon joined VICE in 2007 after five years at Rockstar Games where he served as Head of Worldwide PR and managed brand development globally. Prior to working at Rockstar, he was Publisher & Editor-in-Chief of Flyer magazine, and oversaw the development of 11 issues worldwide.