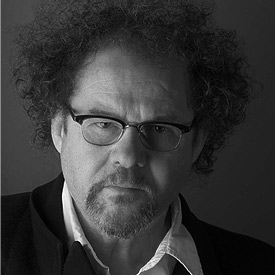 Mike Figgis
Mike Figgis has roots in experimental theatre and music, which are just two primary influences that contribute to the creative vision in all of his feature films and documentaries. Figgis has emerged as a visionary filmmaker who thrives on taking artistic risks, although he has been at the helm of such 'mainstream' movies as 'INTERNAL AFFAIRS' with Richard Gere, the British born filmmaker has exhibited his more eclectic personal style in such films as 'STORMY MONDAY' and 'LIEBESTRAUM'.
His first film, The House, was financed by England's Channel Four. Subsequent films include Stormy Monday, with Melanie Griffith, Tommy Lee Jones and Sting; Infernal Affairs, starting Richard Garcia and Andy Garcia; 'Liebestraum, which brought Kim Novak out of retirement, 'Mr Jones, pairing Richard Gere and Lena Olin, 'The Browning Version' staring Albert Finney and Greta Scacchi and the HBO film 'Mara, based on Henry Miller's short story, starring Juliette Binoche and Scott Glenn.
In 1996 Figgis achieved international critical acclaim for his film 'LEAVING LAS VEGAS', starring Nicolas Cage and Elisabeth Shue, which he wrote, directed and scored. The film was nominated for four Academy Awards (two for Figgis personally with both Best Director and Best Adapted Screenplay but also for Best Actor and Best Actress), with Nicolas Cage winning Best Actor for his portrayal of the alcoholic screenwriter Ben Sanderson.
'Timecode marked a groundbreaking departure for Figgis. A feature film shot entirely using four digital cameras in real time, featuring a host of acclaimed actors (Salma Hayek, Jeanne Triplehorn, Stellan Skarsgard & Saffron Burrows) improvising within a predetermined structure over 93 minutes. Shot at the end of 1999 and released to considerable critical acclaim in 2000 it continues to be shown around the world, with Figgis' 'live mix' a popular fixture at digital Festivals.
'Hotel, was shot in Venice in 2001. The film boasts an incredible ensemble cast of 32 (Salma Hayek, David Schwimmer, Lucy Liu, Burt Reynolds, Rhys Ifans, Saffron Burrows…) and pushed the boundaries of digital filmmaking by experimenting with different textures, formats, framing and even image type. The film resulted in a Patent application being filed, in collaboration with Ben Willson, on a camera rig designed to stabilise the 'wobble' often associated with smaller digital cameras. This camera support, entitled the 'Fig Rig' © is now available through Italian tripod manufacturer Manfrotto.
Figgis has created installations including 'The Museum of the Imperfect Past', a major art installation for the Valencia Biennale (Spain) that opened in summer 2003; 'In Space'. A video installation for designer Ron Arad completed during Spring 2005 in London and 'Spanish Steps', a film and photography installation commissioned by Agnes B in the summer of 2007 - In collaboration with photographer Massimo Vitale.
Mike continues to make films, documentaries, adverts and art installations, as well as playing regular music gigs, Currently his feature film 'Suspension of Disbelief' is in post production—to be released in 2012.