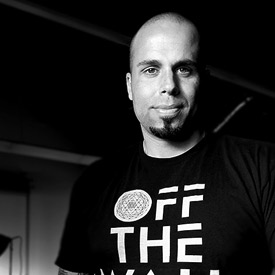 Eliot Rausch
Director Eliot Rausch is leading the charge in a new generation of young filmmakers with his compelling documentary style that pries at the heartstrings and reveals the humanity in each of his subjects. With his work being shown in a variety of platforms, Rausch is also completely hands-on, both directing and editing his work. As a filmmaker, he has a rapidly growing fan base, with critical recognition coming from both the advertising industry and the online film community.
Eliot Rausch burst onto the scene in 2010 with his short film LAST MINUTES WITH ODEN, a heart-wrenching story that captures the last few minutes of a dog's life before he is put to sleep. The well-received film won the first-ever Vimeo Film Festival and was named by Time as one of 2010's top 10 Web films, putting him on the map as a filmmaker. The film caught the attention of Uber Content co-founder Preston Lee, who signed Rausch to the production company because of his powerful storytelling ability.
Rausch is now busy working on his latest documentary, LIMBO, immersing himself in the lives of young people affected by the Dream Act (development, relief, and education for alien minors), capturing the raw and heartfelt American experience, as only he does best.
A Los Angeles native, Rausch graduated with a BA in Fine Arts from Cal State Long Beach. During his college studies he worked at Ogilvy & Mather, where he developed a passion for commercial work and film.