Axtelera Ray
Joined

Location

London
Profile Images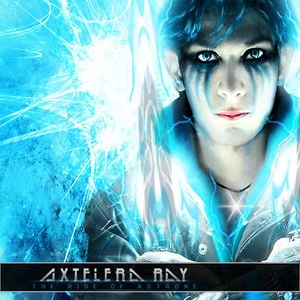 User Bio
Axtelera-Ray have been introduced very first times in 2009, complete or in part, for radio, television, stage, and cinema. In addition to numerous traditional Christian themes, the series borrows characters and ideas from Greek, Roman and Indian mythology, as well as from traditional British and Irish fairy tales.
The term "Axtelera-Ray" does not bear any meaning in Greek, or any other language
that could find until now. However, Axtelera-Ray represents the power itself."
Novels:
#1 Axtelera-Ray The Chronicles of Astrone
#2 Axtelera-Ray The Order of The Star Spell
#3 Axtelera-Ray The Race to The Dertrox Fountain
#4 In process
#5 In process
#6 In process
GAME - Axtelera-Ray The Rise of Astrone, AxteleraRay also coming in the game sequence
The main reason for this is that as most people know, we are totally obsessed with the games industry, hence our client list. Iwe often mention to our new, potential and existing viewers about our EXTENSIVE games of Axtelera-Ray The Rise of Astrone. Consider this as a showing of our true love for the industry; to prove that we are not just into movies. we love just about everything to do with Axtelera-Ray The Rise of Astrone.
Axtelera Ray:
Axteleraray.co.uk/
facebook.com/AxteleraRay
twitter.com/#!/axteleraray
uk.linkedin.com/in/axteleraray
youtube.com/user/AxteleraRay
iTunes
Soundtracks 001 : itunes.apple.com/album/fight-faith-single-soundtrack/id523148931?v0=9...
Spotify
Soundtracks 001 : open.spotify.com/track/7L4VIvNmeCBzs3uZWxiQOE
Soundtracks 002 : open.spotify.com/track/0v3kUmOWAX78uGWqmAgDzi
Soundtracks 003 : open.spotify.com/track/5Fthutld35ZMqrUPVruOWi