Azores Fixed
Plus
Joined

Location

Azores
Profile Images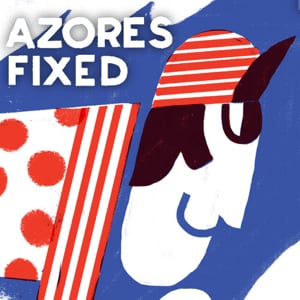 User Bio
Azores Fixed é um projecto que pretende levar ciclistas em bicicletas fixed-gear a percorrer as ilhas dos Açores. Neste primeiro ano de 2013 fizemos uma espécie de edição ZERO, apenas na ilha de S.Miguel e com uma logística limitada, mais para ver como corriam as coisas. Mas a intenção é continuar e crescer sempre, fazendo cada vez mais ilhas e levando cada vez mais pessoas.
Sobre as bicicletas fixed-gear:
pt.wikipedia.org/wiki/Bicicleta_de_marcha_única#Bicicletas_de_pinh.C3.A3o_fixo_ou_carrete_preso
Sobre os Açores:
pt.wikipedia.org/wiki/Açores
///\\\///\\\///\\\
Azores Fixed is a project that aims to take cyclists on fixed-gear bikes touring around the Azores islands. This first edition in 2013 was to test the format and to see how things went. But the idea is to continue and grow ever increasingly going to more islands and bringing more people.
About fixed-gear bikes:
en.wikipedia.org/wiki/Fixed-gear_bicycle
About the Azores:
en.wikipedia.org/wiki/Azores
Related RSS Feeds