Baby Blue
Joined

Location

Prato, Italy
Profile Images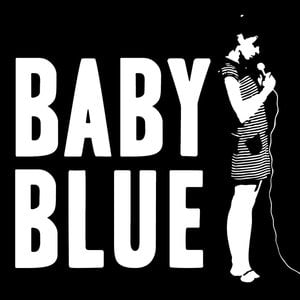 User Bio
ITA
I Baby Blue si formano a Prato nel Settembre 2004, e dopo pochi mesi si piazzano terzi al Rock Contest di Controradio. Nel 2006 suonano al festival MI AMI organizzato da Rockit, sul second stage dell'Heineken Jammin' Festival e sullo Psycho Stage dell' Arezzo Wave, compaiono nella compilation ufficiale del festival con il brano "River" e vincono il premio FAWI (Fondazione Arezzo Wave Italia) come miglior gruppo dell'anno. Pochi mesi dopo registrano un EP di sei brani al Bunkerhaus Recording Studios di Firenze con la produzione artistica di Paolo Benvegnù, e iniziano un tour che li porta ad esibirsi, tra gli altri, in locali come il Circolo degli Artisti di Roma, il Velvet di Rimini, l'Hiroshima Mon Amour di Torino. Nel Marzo del 2007 il gruppo suona a Bilbao per il concorso europeo "Bilbo-Rock" e in estate partecipa come ospite alla prima edizione di Italia Wave, entrando a far parte per la seconda volta della compilation ufficiale del festival. Dopo più di un centinaio di esibizioni in tutta Italia , durante le quali hanno avuto occasione di aprire i concerti a Paolo Benvegnù, Micah P. Hinson, Chris Field, Carla Bozulich, Beatrice Antolini, Skiantos, Jennifer Gentle e Hormonauts, nel 2008 i Baby Blue tornano in studio con Paolo Benvegnù per registrare "Come!", il loro primo album, che esce nell'Aprile del 2009 in collaborazione con A Buzz Supreme e ottiene ottime recensioni su riviste e fanzines come Il Mucchio, Rockerilla, XL e Rockit.
A Settembre del 2010 uscirà per La Famosa Etichetta Trovarobato il loro ultimo lavoro, dal titolo "We don't know". L'album sarà distribuito da Audioglobe.
ENG
Baby Blue is an italian rock band from Tuscany, born in 2004. In 2006 the band won the FAWI (Arezzo Wave Italian Foundation) prize and played in some of the biggest italian festivals, like Italia Wave and the Heineken Jammin' festival. That same year Baby Blue recorded their first album, a 6-tracks EP which allowed the band to play a lot of gigs all around Italy. Baby Blue have opened shows for artists like Carla Bozulich, Micah P. Hinson, Jennifer Gentle and Paolo Benvegnù. "Come!", the first full-lenght album of the band, came out in April 2009, and, promoted by A Buzz Supreme, got very good reviews in the most important italian magazines and websites, including MTV and Rolling Stone. The new Baby Blue album "We don't know", has come out on September 17th 2010 for the italian label Trovarobato.
Related RSS Feeds