Badwater® by AdventureCORPS®
Plus
Joined

Location

Oak Park, CA
Profile Images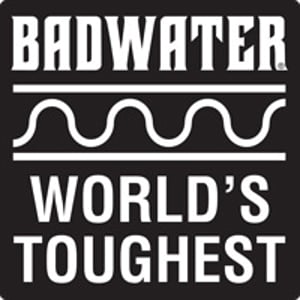 User Bio
AdventureCORPS®, Inc. is an athlete-run firm producing and promoting ultra-endurance sports events and the BADWATER® brand. Adventure is our way of life. AdventureCORPS' world-class events for athlete-adventurers include epic races such as the BADWATER® 135, BADWATER® SALTON SEA, BADWATER® CAPE FEAR, Furnace Creek 508™, Silver State 508™,, plus BADWATER® Immersion, CORPSCamp™, Death Valley Century, Ultra Century, & Double Century™ (Spring and Fall editions), and other events. Our products include Badwater® Apparel, Badwater® Skin Care, Badwater® Gear, as well as other great lifestyle items and services.
Founded in 1984 by Chris Kostman, this group effort is dedicated to exploring the inner and outer universes, seeking adventure, energy, and insight both in daily life and "out there." Please join us!
Chris Kostman, the Chief Adventure Officer and Race Director at Badwater® / AdventureCORPS®, got his start early in ultra sports: He set world ultra cycling records in high school in 1984 and 1985 (riding against the clock from San Francisco City Hall to Los Angeles City Hall) and completed the 3127-mile, eleven-day Race Across America bicycle race at age 20 in 1987. That was a springboard to competing in events as diverse as the Triple Ironman in France, the 6.5-mile Skaha Lake Ultra Swim in Canada, numerous winter ultras on mountain bike or snowshoes in Alaska, and scores of 24-hour mountain bike races and 200-mile or longer road bike races. This led to a career producing some of the toughest endurance events available through his company, AdventureCORPS. Chris has also published over 250 articles about the endurance world. He is trained and educated as an archaeologist and works part-time in that field, both undersea and on land in the Middle East and South Asia.
More info: badwater.com / adventurecorps.com / the508.com / chriskostman.com
Related RSS Feeds
Recent Activity
Well done, Joe! You really captured the spirit of these epic 81 miles in just 69 seconds!