BAGLY, Inc.
Joined

Location

Boston, MA
Profile Images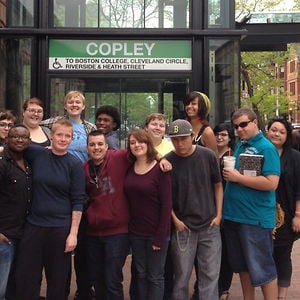 User Bio
For many communities, institutional oppression, including racism, sexism, heterosexism, adultism and classism, can negatively impact health and achievement outcomes. This is most especially true for LGBTQ youth who move through the world balancing multiple marginalized identities every day. As an organization committed to social justice, our advocacy work centers on challenging oppression on an institutional level and identifying and naming the resulting disparity among LGBTQ youth.
BAGLY's long-standing commitment to social justice also means that much of our youth programming focuses on promoting a greater understanding of and respect for the diversity within the youth communities we serve, and ensuring that our youth and adult leadership is reflective of that diversity.
We believe it is our responsibility as a diverse community to identify and emphasize the value of accountability for oppressive behaviors. As part of our Leadership Development programming BAGLY staff, adult volunteers, youth leaders, and youth members work to recognize dominant group identity (white/male/gender normative/adult), make connections between oppressive behaviors and dominant groups, and develop the skills and caring behaviors needed to uphold BAGLY's commitment to social justice and to create anti-oppressive environments for LGBTQ youth.
Related RSS Feeds