BE A NUMBER
Joined

Location

Michigan
Profile Images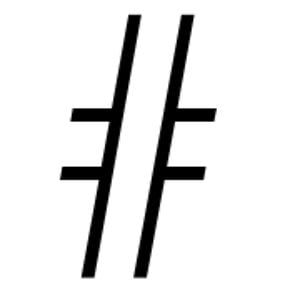 User Bio
To end prostitution we must find strength in numbers.
Mission
To establish self-sustaining business projects that employ women.
Vision
To end prostitution.
Story
Be A Number began in 2009 as a charitable t-shirt company. Kevin Hershock, Be A Number's founder, traveled around the world handing out clothing to needy children.
After graduating from Hillsdale College in 2010, Kevin was led to Gulu, Uganda. He traveled alone to deliver clothing and to partner with a school that served the poorest children in the community. A month into his stay the option to work with the school suddenly fell through. Kevin was lost. He spent a few days praying and fasting while he reinvestigated his purpose for coming to the post-war zone of Gulu. He was struck with the realization to forget about an agenda and to help as many people as possible with his remaining time.
Kevin was introduced to a group of women who, in order to feed themselves, were previously prostitutes. These women told their life stories to him and he was deeply moved. He decided that if he did nothing else he would teach these women skills that would allow them to become self-sustainable.
Kevin found himself spending hours on YouTube learning how to bake bread and sew aprons, in order to teach these women. He emptied his bank account and started Magdalene's Bakery in a shed, located on his host family's property. For a month straight the women would arrive at 7am to learn how to bake, sew and sell. They would not leave until the sun went down and they could not see.
Today, Magdalene's Bakery is located in the central business district of Gulu. Magdalene's Bread has become famous in Northern Uganda. Along with bread, Magdalene's serves a variety of local dishes and is the only sit-down restaurant in the area.
To end prostitution we must find strength in numbers.
Find Strength in Numbers. Be A Number.
Related RSS Feeds