Beatrice Jarvis
Plus
Joined
Profile Images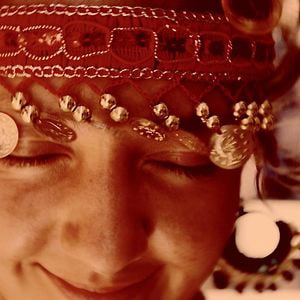 User Bio
BEATRICE JARVIS: Choreographer | Performer | Researcher
Beatrice is an urban space creative facilitator, choreographer and researcher. She utilizes key concepts of choreography and visual arts methodologies with the intention to develop, original doctoral research on the connections between choreography and urban cultures. She is currently undertaking her practice based PhD funded by DEL titled; The Choreographic Apparatus| How Far can Choreographic Practice be used to Develop New Methods to Explore and Offer Insights into a Range of Urban Contexts.
Her practice merges essential techniques in a sociological framework of critical perspectives. Beatrice is currently a visiting lecturer at various town planning and architecture departments in London developing a platform for the conceptual and physical integration of urban planning, sociology and choreography leading to practical social creative implementation. As a dance artist she works in Romania, Gaza, Berlin, Germany and Derry, Northern Ireland to generate large scale choreographic works underpinned with a sociological inquiry; exploring the social power of movement.
Beatrice is keen to create platforms social interaction using urban wastelands and reflections on urban habitation as a creative resource; her research currently focuses on how far choreography practice can develop a new methodology to interrogate a range of inner city conflict zones.
Beatrice initiated an urban forum: Urban Research Forum for artists, architects, urban designers, cultural researchers, sociologists, anthropologists and all with an urban interest. This is conducted through seminars, workshops, performances and exhibitions. Collaboration, discourse and intellectual inquiry are seminal to this concept. This summer her research has been profiled within dOCUMENTA (13), (Kassel) Pina Bausch Symposium, (London), the school of art in Bucharest and various spaces in Berlin.
Related RSS Feeds