MASC
Joined

Location

London England
Profile Images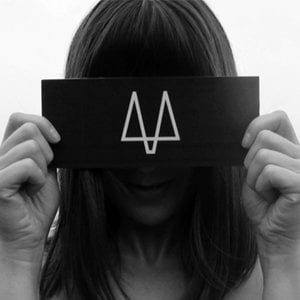 User Bio
MASC™
MASC was born from the idea of equipping the human form with an armoured elegance and minimalist chic.
The mystery, concealment and sensation synonymous with wearing 'masks' is translated into the look of the label and its collections. MASC will introduce a dark and engaging identity that delivers a silently powerful presence, both unfamiliar and disarming. Utilising this notion of concealment and armoured elegance MASC will claim a signature silhouette, fusing effortless chic with edgy innovation.
Established in 2010, MASC is an independent label with a focus on design lead wearable pieces. Launching with a debut collection of women's wear, the label will introduce a range of limited edition dresses and lightweight separates for the Spring/Summer 2012 season, under the Story of Carry My B-52.
Specialising in simple form and clean lines, the product will feature sculptured silhouettes and simple drape to create highly desirable pieces of design in a convincing debut collection.
At MASC the design process is treated with a distinct philosophy, by seeking the unfamiliar the label is driven by an acute interest in contrast. Through the amalgamation of these contrasts MASC mixes subject matter, textures, silhouettes and details to create a unique aesthetic. This original process delivers novel design with the refreshing simplicity of minimalism.
MASC will not preoccupied with excess or niche, the label will strive to make a connection with those who share its interests and aesthetics. MASC supports the idea of understated drama and sophistication that functions within the lifestyle of the the brand and the lifestyles of its customers; they are one and the same.
For updates on the progress of the label please become a fan of this page.
MASC is an in-house operation, all design, product and publications are made in London, England by the MASC design collective. All work is copyright 2011© Thank You from MASC™
MASC™ | HIDDEN IN PLAIN VIEW
Related RSS Feeds
Recent Activity
Wowsers Billy and Duncan phenomenal design and colours.......ace :) xxxx. Huge oozing talents....... When are you getting married and having babys :) ? Lol...xxx.