Bella Vista Arte Contemporáneo
Joined

Location

isla de margarita, venezuela
Profile Images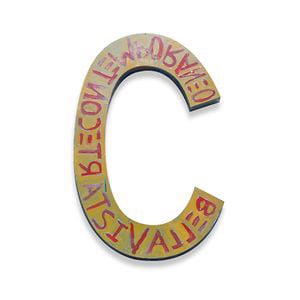 User Bio
ESPAÑOL
BELLAVISTA ARTE CONTEMPORANEO se manifiesta como reacción ante la ausencia de espacios dedicados a la promoción e investigación critica del arte emergente y propuestas experimentales en el territorio insular.
Fundado por el artista visual Luis Mata a.k.a CHAVALONE a partir del año 2013 en la ciudad de Porlamar, isla de Margarita, Venezuela. Es un espacio proyectado para la indagación, reflexión y difusión de las prácticas artísticas contemporáneas, haciendo énfasis en fomentar el desarrollo de artistas emergentes y propuestas experimentales a través de la organización de exposiciones, talleres, conversatorios y simposios.
BELLAVISTA ARTE CONTEMPORANEO pretende ser un proyecto cultural independiente, dinámico y proactivo que permita la producción de un acervo documental y generar muestras curadas de gran calidad para el público y la comunidad.
INGLES
BELLAVISTA CONTEMPORARY ART is expressed in response to the lack of space dedicated to the promotion of art and critical research and experimental proposals emerging in the island territory.
Founded by visual artist Luis Mata a.k.a CHAVALONE from the year 2013 in the city of Porlamar, Margarita Island, Venezuela. It is a space designed for inquiry, reflection and diffusion of contemporary art practices, with emphasis on fostering the development of emerging artists and experimental proposals through the organization of exhibitions, lectures, symposia and theoretical events.
BELLAVISTA CONTEMPORARY ART aims to be a cultural project independent, dynamic and proactive enabling the production of a document collection and generate high quality cured samples for the public and the community.