Bestialo Culapsus
Joined

Location

Caracas-Venezuela/Brooklyn-NY
Profile Images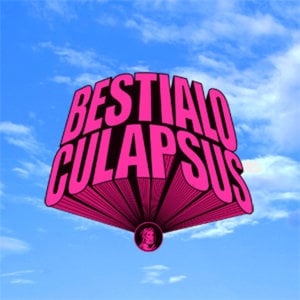 User Bio
Bestialo Culapsus
Artefactos y Esparcimiento:
Proveedores de entretenimiento, estímulo visual y música. Bestialo Culapsus es una agencia dirigida por Gustavo Dao y Abraham Araujo radicada en Caracas, Venezuela (y moviendo latitudes en Brooklyn-NY, E.U.) la cual trata de enlazar en lo posible: artefactos especiales, impresos e increíbles eventos que de otra forma no encajarían en un mundo como este.
/
Bestialo Culapsus
Artifacts & Amusement:
Purveyors of entertainment, visual stimulus, and music. Bestialo Culapsus is an agency managed by Gustavo Dao and Abraham Araujo based on Caracas, Venezuela (shaking grounds in Brooklyn-NY, Iu.Es.Ei ) which tries to tie together if possible: special artifacts, prints and awesome live events that otherwise wouldn't fit in a perfect world.
Related RSS Feeds