Profile Images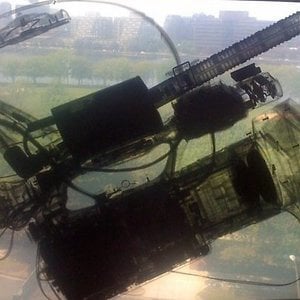 User Bio
Carl Hansen is an award-winning filmmaker and producer who has been involved in various capacities with many successful unscripted and variety television series. He was nominated for an Emmy Award as Co-Executive Producer of "Shark Tank" (ABC) and was an Executive Producer on the 1-hour special about the "Best Army Ranger Competition" (FS1) as well as "The Big Catch: 2014 Fox Sports Football Preview" (FOX) with Randy Moss and Brian Urlacher.
He was Supervising Producer on the critically-lauded and award-winning docu-series "Boston Med" (ABC News) where he was instrumental in the coverage of only the 2nd partial-face transplant in the U.S. Carl was also Supervising Producer of "Bully Beatdown" (MTV). He was the first staff line producer at One Three Media (a Hearst/Mark Burnett Company) and is the first one to hold the position: director of production for Fox Sports Original Programming.
Carl has traveled the globe and is experienced in domestic and international production. Some of his other television credits include: "The Amazing Race," (CBS), "School Pride," (NBC) "Mind of Mencia" (Comedy Central); "Weekends at the DL" (Comedy Central); "Trading Spouses" (FOX); "Joe Millionaire" (FOX); "The Osbournes" (MTV); and "Fear" (MTV). He has been working in the film and television industry since he was 14, when his first paid job was as a production assistant on the feature film "Housesitter."
Carl is also an acclaimed short filmmaker. His work has played at multiple film festivals, including "TGIF: The Musical," which was made entirely in 48 hours and won the top prize at the 2009 Boston Comedy Festival and garnered Carl a Best Director award in the 2009 Los Angeles 48 Hour Film Project. "Rock Bottom" was a top ten finalist in the Producer's Guild / Debra Hill Weekend Shorts Filmmaking competition. Many of his films have been audience favorites and won audience awards including "Hard Cell," "Life After" and "Cookie de Mayo," which was also voted as one of the top ten 48-hour films in Los Angeles. His original script for an original half-hour comedy, "Civil Wrongs," was a finalist in the 2014 New Media Film Festival.
Carl is originally from Beverly, Massachusetts and graduated cum laude from Ithaca College. He currently resides in Los Angeles, CA.
Related RSS Feeds