Profile Images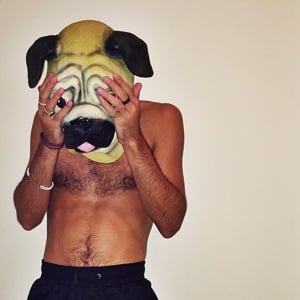 User Bio
Finishing degrees in cultural anthropology and media/production at UNC-CH. Currently working on several projects that I'm really excited about! I aspire to make beautiful video art that blends genres and blurs the boundaries of documentary, conceptual and performance art, and experimental visual ethnography. Currently, I am working on two new projects: an experimental ethnography about the underground fetish scene in Durham, NC and a conceptual project with performance artist Sam Peterson.
Here is a brief description about my work with Sam: This is a digital film articulation of speculative, transgender, and queer bodies, and their interaction with and transmission of HIV and unspoken viruses. By offering the interpolation of invertebrates in place of human genitalia, the artists critique the 90's rhetoric describing HIV/AIDS, transbodies (genitalia in particular), and attempt to untie the knot of medicalization, corporate funding, and religious betrayal of their promise of "freedom" and "health" and suggest possibilities beyond rhetorical binaries of clean/unclean, pleasure/abstinence, positive/negative. The rigid standards of gay social/sexual media, archival footage, homage to performers David Wojnarowicz and Ron Athey, and visions of pseudo-sexual invertebrates operate to disengage the viewer from AIDS historicity and move towards viral illumination.
find me on facebook, tumblr, instagram and gmail.
billygoatpappas@gmail.com
Related RSS Feeds