John Tougas
Joined

Location

Interweb
Profile Images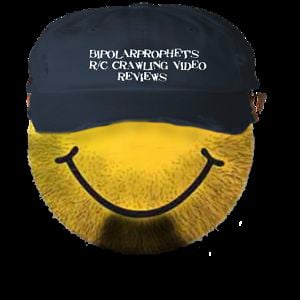 User Bio
Visit our Blog !! bipolarprophetsrccrawlingvideoreviews.blogspot.com/
So who is this Bipolar prophet? Well, that's me I am a HUGE R/C fan. I've raced and "played" with R/C cars and trucks for years. in 2006 my best friend introduced me to the world of R/C rock crawling. Let's just say I was HOOKED !! I was amazed by the obstacles these rigs could handle and the talent of the people who drove them. I got into "competitive" crawling for a while but like most competitive R/C forms it became a money game. I still love to watch these rigs scale huge climbs and flex like yoga teachers but I've moved into a different side of the "off-road" R/C stuff. "Scale Crawling" or "Scaling" is a fairly new aspect of the hobby. It features highly realistic trucks running in a prototypical fashion. It encompasses every kind of "real world" off-roading. Mud, rocks, snow, water trails, you name it and the scale crowd is driving through it or over it. Luckily for me (and you) a great number of them make videos of their adventures
Related RSS Feeds
John Tougas does not have any videos yet.
Recent Activity
Too bad about the motor. Still a good video and a blessing in disguise that the weak motor kept the tranny from failing.

I used to have one of these It was mys first crawler I modified the hell out of it and even entered a few comps with it. Thanks for the memories !!