Birns and Sawyer
Joined

Location

North Hollywood, CA
Profile Images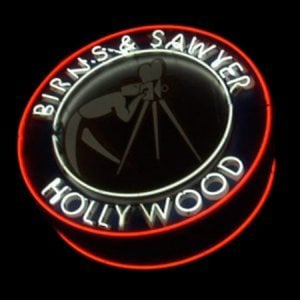 User Bio
Birns & Sawyer is LA's oldest operating motion picture camera house, and has been serving independent filmmakers ever since. Classic films like "Easy Rider" and "Lawrence Of Arabia", as well as more recent soon-to-be-classics like "Smashed" (Winner Jury Prize, 2012 Sundance Film Festival) all got their movie equipment from us.
Our camera rental department offers the ARRI Alexa, RED Epic, Scarlet, and One, the SONY FS-700, F-3, and EX-3, the CANON C-300, 5D, and 7D (with PL Mount), the PANASONIC AF-100 and HPX-250, and FASTEC's new high-speed FX camera, the TS3Cine . We have a full compliment of lenses which include Zeiss, Cooke and RED, with several options for EF mounted builds from Canon and additional glass.
We offer a vast assortment of lighting and grip accessories, including HMI and Fresnel lighting, new LED lighting systems of all shapes and sizes, and full-size and small-size fully-loaded grip trucks and vans. We are also the exclusive US distributor of the formidable and popular new Film Gear brand lighting line of products and light kits. Many of the above items are also available in sales.
We manufacture our own line of products, BirnsGear™, a collection of crew and camera accessories designed to make the job easier.
Visit our amazing new facility in North Hollywood, and let our filmmaking tips and tools support your films!