Entrepreneur Doctors
Joined

Location

Las Vegas, NV
Profile Images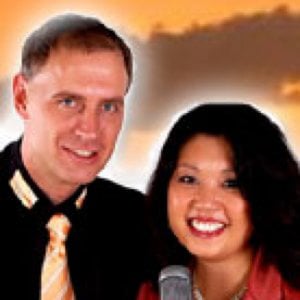 User Bio
Ray DuGray (and Maria Ngo) are leaders in helping entrepreneurs worldwide to prosper.
BIOGRAPHY
Ray DuGray (and Maria Ngo) are a married couple known as 'The Entrepreneur Doctors' for their doctoral research studies into entrepreneurship.
PURPOSE & MISSION
Ray (and Maria) share a purpose to empower entrepreneurs in starting and growing highly successful enterprises and lives filled with abundance and prosperity. They are on a mission to inspire, inform, educate and motivate individuals and organizations worldwide to accept, adopt and practice universal success principles for the divine purpose of influencing positive change and manifesting mental, physical, spiritual and financial abundance in the world.
THE ENTREPRENEUR DOCTORS
Ray (and Maria) have focused their entrepreneurial doctoral studies and their entire life on this purpose/mission and are dedicated to sharing their advice and their associates expertise in the process. Their research began by targeting interviews with top entrepreneurs, wealth coaches, leaders, philanthropists and industry experts worldwide.
THE INTERVIEW-AN-EXPERT SHOW
Now as hosts and producers of The INTERVIEW-AN-EXPERT Show, Ray (and Maria) bring success information and education to the global marketplace in print, audio and video formats. Interviews are conducted and broadcast globally via telephone, radio, satelite, television and webcast. Learn more by visiting InterviewAnExpert.com.
OTHER ENTREPRENEURIAL VENTURES
Ray (and Maria) are also the founders and owners of other companies including INTERACTION COMMUNICATIONS, Inc. (Information Marketing and Publishing); WEALTH MATTERS, LLC (Wealth Management); and the LAS VEGAS ENTREPRENEUR NETWORK, LLC (Professional Development Event Management). Learn more by visiting EntrepreneurDoctors.com.
'THINK RICH' LEGACY
Ray (and Maria) are also founding partners of THINK RICH PRODUCTIONS, LLC with Ted Ciuba - author of 'The New Think & Grow Rich' and world-renowned wealth coach.
Ray, Maria and Ted share a passion to help carry on the philosophy of "Thinking Rich" in a new era of success studies. Their mission is to share and expand on the success principles as taught in timeless success classics such as The Science of Getting Rich, As a Man Thinketh, The Strangest Secret, The Power of Positive Thinking, Psycho-Cybernetics, You Can If You Think You Can, Think and Grow Rich and many others. Learn more by visiting ThinkRich.com.
CONTACT MARIA & RAY
Ray (and Maria) are in high demand as speakers, trainers, and mentors. To inquire about have Ray and Maria speak at or host The INTERVIEW-AN-EXPERT Show at your next event:
Call 702-456-3627 and
Please visit for details:
InterviewAnExpert.com
LastSecondSpeakers.com.
ENTREPRENEUR RESOURCES
Visit:
EntrepreneurDoctors.com
InterviewAnExpert.com
LasVegasEntrepreneurs.com
ThinkRich.com
INTERESTS
The study of success philosophy and principles; entrepreneurship and small business management; information marketing and publishing; niche marketing; and ... Living the Life of Our Dreams!
Related RSS Feeds