Bjørn Johnson
Joined

Location

Bjørn Johnson. Film Editor.
Profile Images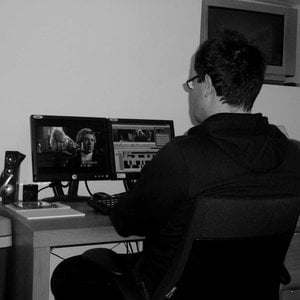 User Bio
''For a writer, it's the word
for a composer, it's the note
for an editor, it's the frame''
Quentin Tarantino.
Bjørn Johnson. Showreel.
Experienced Avid & FCP Editor.
IMDb Profile:
imdb.com/name/nm1874553/
Vimeo Channel:
. Bjørn Johnson .
Welcome to my Vimeo profile:
an online showreel and place to
view various clips of my work.
Please watch the trailer showcasing
highlights from the programmes I have been involved with.
Furthermore, there are clips from the numerous dramas, documentaries, comedies, pilots and music videos
that I have edited.
(to view click 'See all videos')
To request DVD copies or to check my
availability, please email:
bjornpjohnson@gmail.com
Enjoy the channel.
- - - - - - - - - - - - - - - - - - - - - - - - - - - -
to ensure smooth playback
please wait for the video
buffers to completely load
video resolution:
768x432 SD for internet streaming
- - - - - - - - - - - - - - - - - - - - - - - - - - - -