Blaq Records
Joined

Location

Mexico City
Profile Images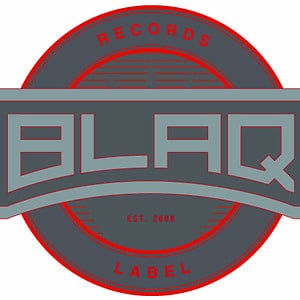 User Bio
Blaq Records es una plataforma donde convergen distintos artistas de toda la república Mexicana así como de diversas partes del mundo, nos interesa promover y difundir el talento local, al mismo tiempo colaboramos con artistas internacionales a los que admiramos y con los que compartimos visiones similares sobre la cultura subterranea, el arte y la musica independiente.
No nos limitamos a un genero especifico de música, ni a estilos o modas, nos interesa la libre expresión artística y musical, la exploración y experimentación son fundamentales, así como la personalidad de cada canción. Blaq Records es un campo fértil para la experimentación, la convivencia a través del sonido, una ideologia independiente .
Hemos editado el trabajo de artistas nacionales que para nosotros son los mas relevantes de la escena nacional e internacional como Fax, Itzone, Cubenx, Metrika, Love Bites, Signal Deluxe, Lila D, The Midnight Perverts, Miguel Puente, FM, Dromme, Ocelli, No2, Balcazar, Rossell, Rubinskee, Haze, Mild Bang, Alberto Santizzo, Zeque, Light, Jack`son, Maxson, Milos, Donovan, Funk Shuei, Gog, Sergio Soroa, Soundspace, Vazik, Sankha, Siz.da, Sizemorism, Andre Gardeja, Andrew Duke, Danny Dior, Derek Marin, Danilo Schneider, Dub Dummies, Jay Haze, Reynold, Yapacc, Monopolar, Vinilette, mfs, Cosmic Cowboys, Giovanni Verga, Jordan lieb, Lee Webster, Inanna, Inkzvolte, Jeff Bennett, Jubilee, Big Bully, Franco Bianco, Stewart Walker, Agaric, Letkolben, Noah Pred, Pointbender, Chris Fortier, Omar Salgado, Dilo, [a]pendics Shuffle, Mikael Stavöstrand, Sishi Rosch, Fanfarrosa, Nobody Knows, PRRM, Dwight Evan, Lao, Nalé García, HIS, Ivan Dbri, Part2, Jonni Darkko, Dig- It, Modulador B, Mock The Zuma, Dirk Lienig, Richard Szabo, Romy Kerr, Walker Barnard, Jon McMillion, y varios mas .
Related RSS Feeds
Recent Activity
Blaq Records does not have any activity yet.