In today's world, where running a business also means having a distinct brand identity, being active on social, and regularly creating content, video has proven to be the secret ingredient to success. So when we read the news that more women are becoming entrepreneurs than ever before, we started thinking: what are some women-led businesses we love — and how are they using video in creative ways?
Read on to find out.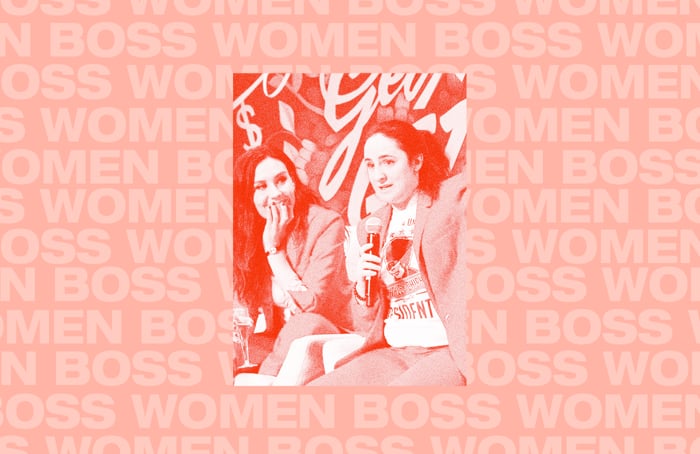 Started by Ashley Louise and Claire Wasserman, Ladies Get Paid provides women with tools, resources, and community to negotiate for equal pay and power at work.
How has video helped grow Ladies Get Paid?
Video is a hugely important part of our business. We often leverage live video to host Q&As and webinars, which are great ways to bring folks into our community and introduce them to our brand. We also want to provide education to as many women as possible; by putting our courses up online (like our salary negotiation course) women from all over the world can learn the skills they need to get ahead in their careers.
Favorite brand video you've made to-date?
The video from our annual conference Get Money Get Paid is our favorite because it captures how we brought together some of the best thought leaders, women in business, and members of the Ladies Get Paid community for a full day focusing on women, money, and power.
Top 3 pieces of advice for anyone starting or growing a business?
Know your worth, advocate for yourself, and build a supportive community to back you up when you need it.
Casey Goch started pouring coffee out of her backyard in 2012. Since then, she's grown Shreebs Coffee to be a fully fledged brick-and-mortar serving up coffee and community in Echo Park.
How has video helped grow Shreebs Coffee?
Video has allowed us to connect with a broader audience outside our local community.
Favorite brand video you've made to-date?
I love the video of artist Abel Macias painting the Shreebs mural on the wall in the front of our shop. It's a nod to our creative community and it breaks down the process for all to see.
Top 3 pieces of advice for anyone starting or growing a business?
Don't wait until your business idea is perfect. Things are constantly evolving and changing; if you're waiting for perfection, you're waiting too long. Also, surround yourself with good people who lift up you and your ideas, not pull you down with doubt and negativity. Lastly, reach out to people who have done what you want to do and ask them for advice. Be sure to do your research first — most people are willing to share if they sense your true passion and work ethic.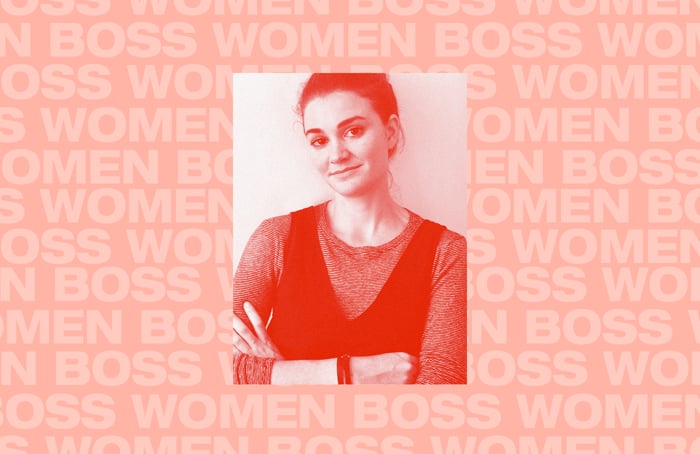 Abby Morgan is one of the founders behind CUUP — a collection of bras with an uncompromising approach to design, fit, and performance. The ultimate goal? To help women feel supported, comfortable, and confident in their skin.
How has video helped grow CUUP?
Video is the best way to convey our message and connect emotionally. It also helps bring people into our environment and illustrate what we stand for, which is really exciting. Video creates fans and drives lifetime value long-term.
Favorite brand video you've made to-date?
Definitely our "We Support You" video because it illustrates what we stand for and was so natural to shoot — we basically just hosted an open casting and let women share their personal stories. They are so real, so raw. Also love that everyone's sharing vs. preaching and teaching. There's no 'love yourself' zeitgeist happening, which is super refreshing in this current market. I think people should be allowed to express themselves and just be.
Top 3 pieces of advice for anyone starting or growing a business?
Follow your instincts always. Be data-driven not data-led — we have an immense amount of resources at our fingertips and data can indicate which direction to take, but let it inform your decision (not make them for you). You are human. Rely on that. Finally, focus on long-term growth vs. immediate acceleration. It's a marathon not a sprint. For me, this means figuring out how our brand can be a catalyst for change and be bigger than our bottom-line revenue. We have the responsibility to be thought leaders and model citizens, and to use that to make a bigger impact.