Owning a smartphone means you happen to have a camera on you at all times. But how do you take your mobile videos from ho hum to oh wow? Fear not, there are apps for that! If you've got an Android phone, read on for our Android video app recommendations. (Psst, if you're of the iPhone persuasion check out our lesson on iPhone apps).
Lapse It (Free or $1.99 for Pro)
Lapse It is one of the more popular Android apps for creating time lapses and stop motion videos. You can download the free version to test it out, but you'll have to go Pro for 1080p resolution.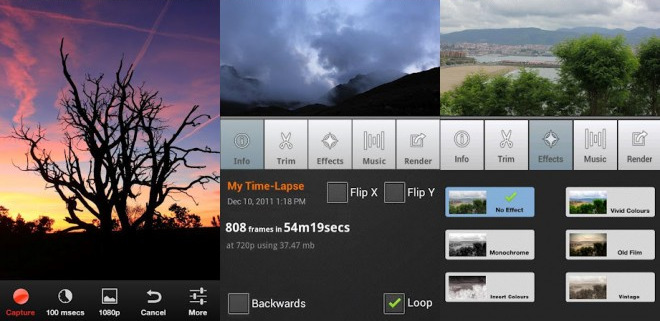 Videocam illusion (Free or $1.99 for Pro)
With Videocam illusion you can throw effects, filters, and masks on your videos in real-time as you record. Perfect for getting that old timey feel that's all the rage these days. Springing for the PRO version will give you access to a whole wackload of extra effects like fisheye, ascii art, and lomo.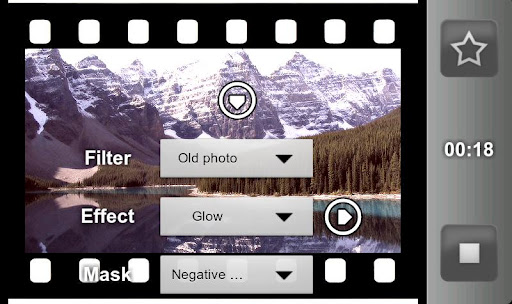 Paper Camera ($1.99)
Here's another Android app that will let you record videos with added effects, but this time the effects are decidedly cartoon-like.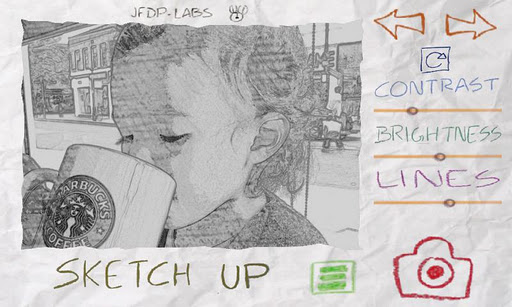 VidTrim (Free or $1.42 for Pro)
VidTrim is a popular app for trimming video clips from your phone. You can create new clips or overwrite existing clips once you've trimmed them down to size.
Want to learn more about shooting with a mobile phone? Aim your eyeballs at our Mobile Video Tips and Techniques lesson.
Have we missed any of your favorite Android video apps? Let us know in the comments!