The expression "opposites attract" is often used to describe the human phenomenon which attracts us to people unlike ourselves. It's how we make sense of two people, with seemingly nothing in common, falling in love. But it's also the reason why couples butt heads; it can get messy when two individuals with fundamental differences try to compromise. When looking for a partner, wouldn't it be easier if you met and fell for someone exactly like yourself? If their wants and needs were the same as yours, would that lead to a much happier life? It may require some movie-magic to fully consider this question but that's exactly why we're so excited to share this week's romantic and mysterious Staff Pick Premiere, 'ALEX.'
The film, which is directed by multiple Staff Picked filmmaker Jack Henry Robbins, begins with a simple premise: imagine meeting someone who not only has the same exact taste in music, but is literally a carbon copy of you. When two young singles, both named Alex, meet at a bar, they begin to realize that they have much more in common than just their names. This peculiar discovery leads to instant chemistry and a passionate night back at her apartment. Or, is it actually his apartment? From there the film takes a twist (which we won't spoil) and the highs and lows of meeting your exact match transform this romantic comedy into a bizarre reality that feels like an episode of "Black Mirror."
Using supernatural elements to explore the complexities of dating might seem like a departure for anyone familiar with Robbin's filmography, but the years of comedic work have allowed him to use humor as an entry point into examining human behavior. "We all have darkness," say Robbins. "And to be honest I've never expressed it through film. When I was 18 years old and starting out, I did comedy because I thought I was too young to talk about anything too serious. I had a positive life, making someone laugh was something I understood and wanted to follow." Robbins employs a classic romantic comedy structure to expose parts of our behavior that we try to ignore. "If people were treated the way they treat others in relationships, they would be upset. We have all mistreated another." It's how each person responds to this realization that defines their character.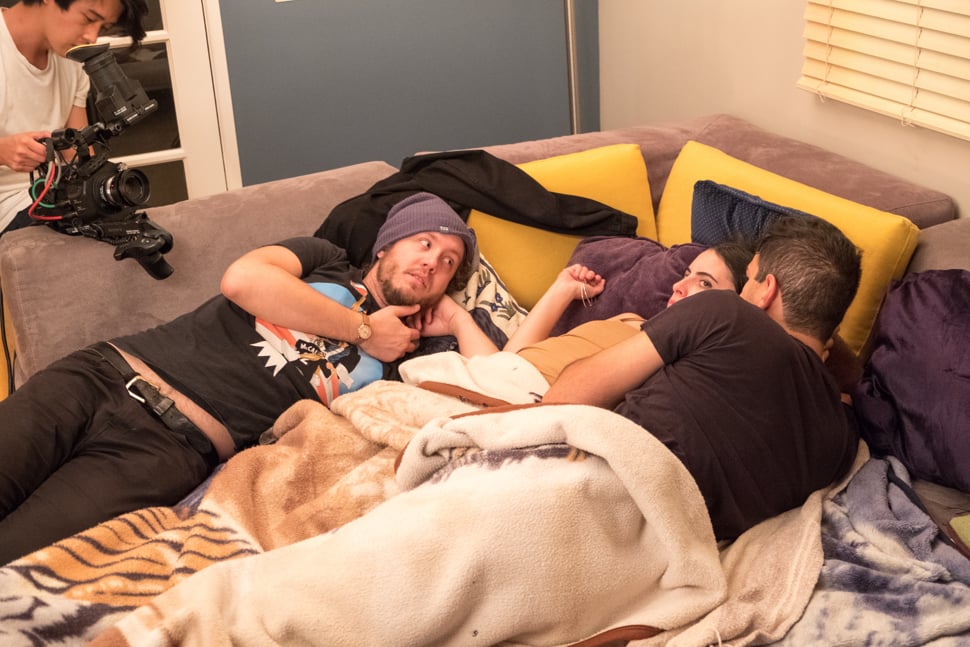 Robbins co-wrote the film with frequent collaborator Nunzio Randazzo (who also stars as the male Alex in the film) after a conversation about Quentin Tarantino's characters led them to wonder what it would be like to actually meet yourself and be around yourself. Caroline Lindy, who is brilliantly cast as the female Alex, completes the film with a strong performance and a subtle resemblance to Randazzo that adds a whole other layer of mystery to the film.
"Alex" was originally conceived as a pilot for an original series involving alternate universes in which pineapples are black and a woman is president. Dear studio heads, what are you waiting for? In the meantime, Robbins is putting the finishing touches on the feature adaption of his hilarious short "Painting with Joan." Regardless of length, genre, or format, we'll be ready to watch whatever he does next.
Check out more of Vimeo's Staff Pick Premieres here.

If you're interested in premiering your short film as a Staff Pick Premiere, please check out vimeo.com/submit for more information.