There's something undeniably fascinating about watching a craftsperson create something from scratch. Maybe it's the precise way they use their tools to transform raw materials into useful objects, and the ease that comes with years of practice. Or maybe it's our own innate desire to create and witness the useful outcomes of work that draws us in. As a quick scroll through the Staff Pick archives proves, craft documentaries and artist profiles have a special place on Vimeo. We channel our curiosities through these films and immerse ourselves in a physical process we find unfamiliar yet oddly satisfying. With this week's Staff Pick Premiere, "My Father's Tools," filmmaker Heather Condo delivers a spellbinding addition to the canon as she captures the dying art of black ash rib basket weaving. With only the film's title as context, Condo emphasizes a physical and spiritual experience as she follows her partner Stephen Jerome, last in a long line of basket makers, quietly working away.
Condo's appreciation of basket weaving developed as a child, but it wasn't until she moved back home to her Mi'gmaq First Nation community in Gesgapegiag, Canada that she found the story she wanted to tell. With the support and mentorship of the Wakiponi Mobile studio, which provides cutting-edge technology and tailored workshops in film, music, and animation to First Nation communities, the first-time filmmaker decided to document this unique part of her culture before it became extinct.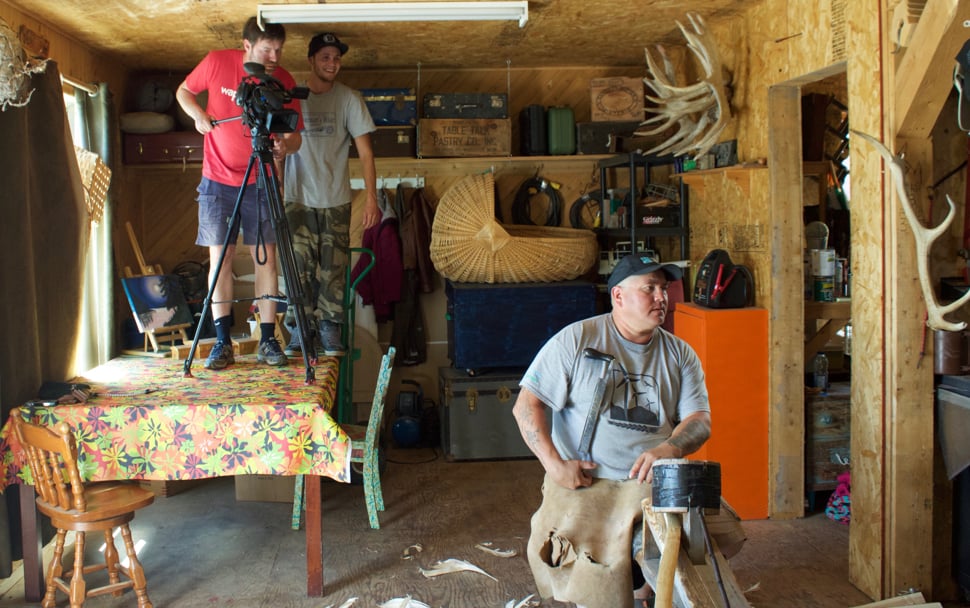 Despite a tight timeframe to build her own tools as a storyteller, Condo displays strong natural instincts. Her most challenging task — weaving hours of observational footage down to a tight seven minutes — turned into one of the films strongest qualities with the help of editor Emmet Walsh. Shot in an intimate vérité style, the film deliberately moves to the rhythm of Stephen's process. The basket's practical purpose — first made to carry items in nomadic times then later sold to sustain a way of life — means that each gesture is purposefully calculated. Without voiceover or dialogue, each instinctive act is a testament to the history and craft.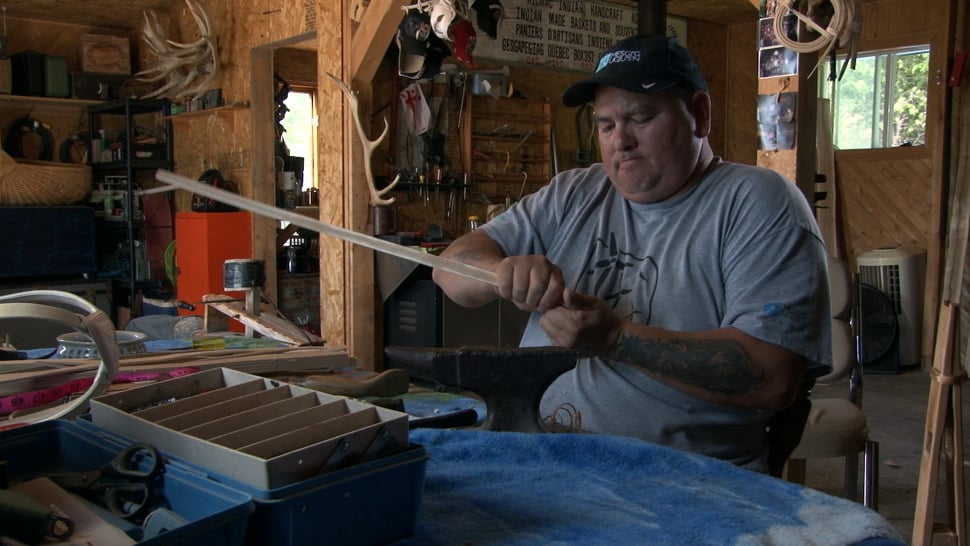 "My Father's Tools" is a captivating ode to family (most of the tools we see Stephen use in the film were passed down from his father) and a living record of techniques perfected by generations. After a strong festival run, including Sundance, Berlinale, Regard, and over 50 others, Condo hopes to continue highlighting her Mi'gmaq heritage and we're honored to share her story here.
Check out more of Vimeo's Staff Pick Premieres here.
If you're interested in premiering your short film as a Staff Pick Premiere, please check out www.vimeo.com/submit for more information.