As you might know by now — because you can feel it in the air and because we can't stop talking about it — the 2012 Vimeo Festival + Awards are happening soon. In about five weeks (June 7-9), we'll celebrate the best videos in the known and unknown universe with a weekend of prizes, conversations, workshops, screenings, emotional acceptance speeches, and more. And you can come to NYC and party with us! Get your tickets immediately >
Putting on an event as ridiculously elaborate, technologically groundbreaking, and face-meltingly awesome as the 2012 Vimeo Festival + Awards isn't easy, and we couldn't do it alone. That's why we want to take a moment from staring slack-jawed at incredible videos to express our eternal gratitude to the following esteemed organizations — a.k.a. our amazing sponsors — for their support in our quest to celebrate the world's best videos.

The Standard Hotels provide a distinctive experience for travelers with discerning taste.
The Standard is the official hotel and venue partner for the Vimeo Festival + Awards. All Festival + Awards guests receive a 10% discount on accommodations at The Standard, New York during the Festival + Awards. Book Your Room Now.
In addition, the hotel's High Line Room in The Standard, New York, will host discussions and screenings during the Festival + Awards.

Western Digital creates innovative products — including hard drives, solid-state drives, and digital media players — that enable people to store, collect, access, and use a vast and growing body of digital information.
WD is sponsoring two workshops at the Vimeo Festival: Lighting for Video and Digital Workflow, featuring WD Creative Master Bruce Dorn. Festival + Awards attendees can explore WD products in the sponsor's pavilion.

.tv enables anyone to establish a video or rich-media presence on the web by offering domain names that suggest playable content and an engaging online experience.
.tv is hosting an interview room and workshop at the Festival.

Getty Images creates and distributes imagery, video, music and digital content that enables creative and media professionals to bring ideas to life in film, television, websites, advertising campaigns, magazines, newspapers and books.
Getty Images is sponsoring the Vimeo Festival workshop: Taking your Shots to Market.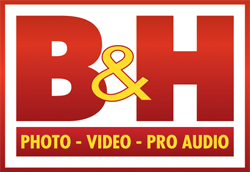 With more than 35 years of experience, B&H has established itself as a leading provider of photo, video, and audio equipment, with an emphasis on low prices and exceptional service. B&H aspires to go beyond gear, and continually strives to share its knowledge of technology with customers in the most personalized way.
B&H is the official audio-visual equipment provider for the 2012 Vimeo Festival + Awards, as well as a sponsor of the Shooting Gallery. In addition, B&H is sponsoring two workshops: Beginners Editing with Final Cut and Beginners Editing with Adobe Premiere.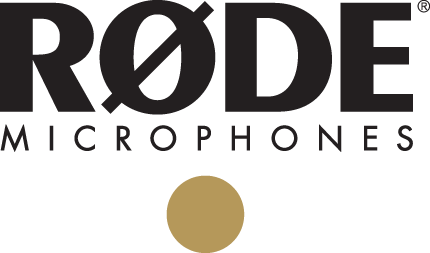 RØDE Microphones designs and manufactures high-quality microphones for studio, live, and location recording and performance. Its range of VideoMic on-camera microphones have become the de facto standard for DSLR audio capture.
A selection of RØDE microphones will be presented to winners of the Vimeo Awards.
Huge hugs to everyone. Thanks so much, sponsors!