At the end of 2015, after hours of disagreements, shouting matches, and physical altercations, the Vimeo curation team narrowed down a year's worth of Staff Picks into a single post of our favorite videos. At the top of our list was the music video for "The Less I Know The Better" by Tame Impala, directed by the Spain-based collective CANADA. Directing music videos is hard work: they are often under-funded, rushed, and jammed into a single day of production. But somehow CANADA managed to make one of the most entertaining and complex videos of the year despite all that. Centered around a high school love triangle (one that involves a gorilla), "The Less I Know The Better" sets the bar for music video casting, style, and execution, and manages to combine high-level production design, VFX, and animation into one complete piece.
With a video this impressive, we had to know how they pulled it off. So, I fired up the old email machine and convinced CANADA that it would be chill to answer our questions. I asked them everything!
Doug: What is the origin story of CANADA? How did you come up with the name? Is there a common thread in every CANADA film?
CANADA: We were three friends making our way into the advertising industry, working for different production companies. We thought it could be a good idea to join forces and make this sometimes ungrateful work a little easier. [The intent was] to work directly for clients, but we didn't manage to do that properly. We started to work and sign our projects together "¦ and here we are.
We wanted an international name for the company, and the three of us had a lot in common but also little differences. CANADA has three syllables, each with one letter in common and one different.
What is the difference between CANADA the production company and CANADA the director's collective?
CANADA is the name under which the directors, who are the founders of the company, sign their work. And it's also the name of the production company itself, which represents other directors alongside CANADA the director.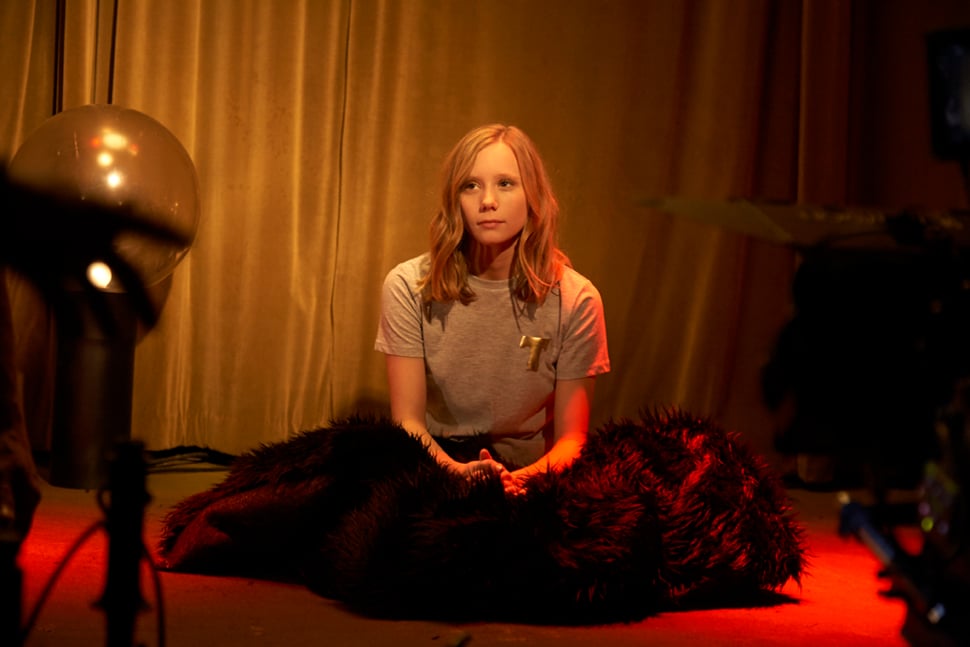 You put Spain on the map in the world of pop music videos. What is it like to create your work in Spain? Is there a significant music video community there?
Making music videos is a struggle everywhere and in Spain it's even harder. The industry is very small, so the money gets ridiculous. The idea that music videos were good training [and] also a way [to show] what a director is capable of has not always existed in Spain. The advertising industry didn't seem to care much about music videos and didn't really looked for talent there. This is probably changing, now that the borders of our territories are getting diluted because of the Internet. Many young people make their music videos knowing they are going to be seen everywhere if the job is good.
Was there something about this song or artist that got you guys particularly jazzed about working on this project?
We love the band, and the sound of the album is rich and so inspiring. Also, the lyrics are quite simple, readable, and not encrypted, which is very helpful in order to imagine a world. It's so nice to work with lyrics that are easy to understand.
How do you approach image research and referencing? Do you start each project with a giant mood board? If not, how does the creative process usually begin?
Every time is different. Sometimes we get the song and think what kind of world would make those lyrics look good. Sometimes we think more about the artist, and think of something that we'd love to see the artist doing. Sometimes we have a place we want to shoot at and try to fit that with the song. Sometimes we look into our archive of music video ideas and panic because it's empty, so we go back home and cry with our comforting families. But it's actually surprising how absurd [it] is, the way the ideas appear [sometimes].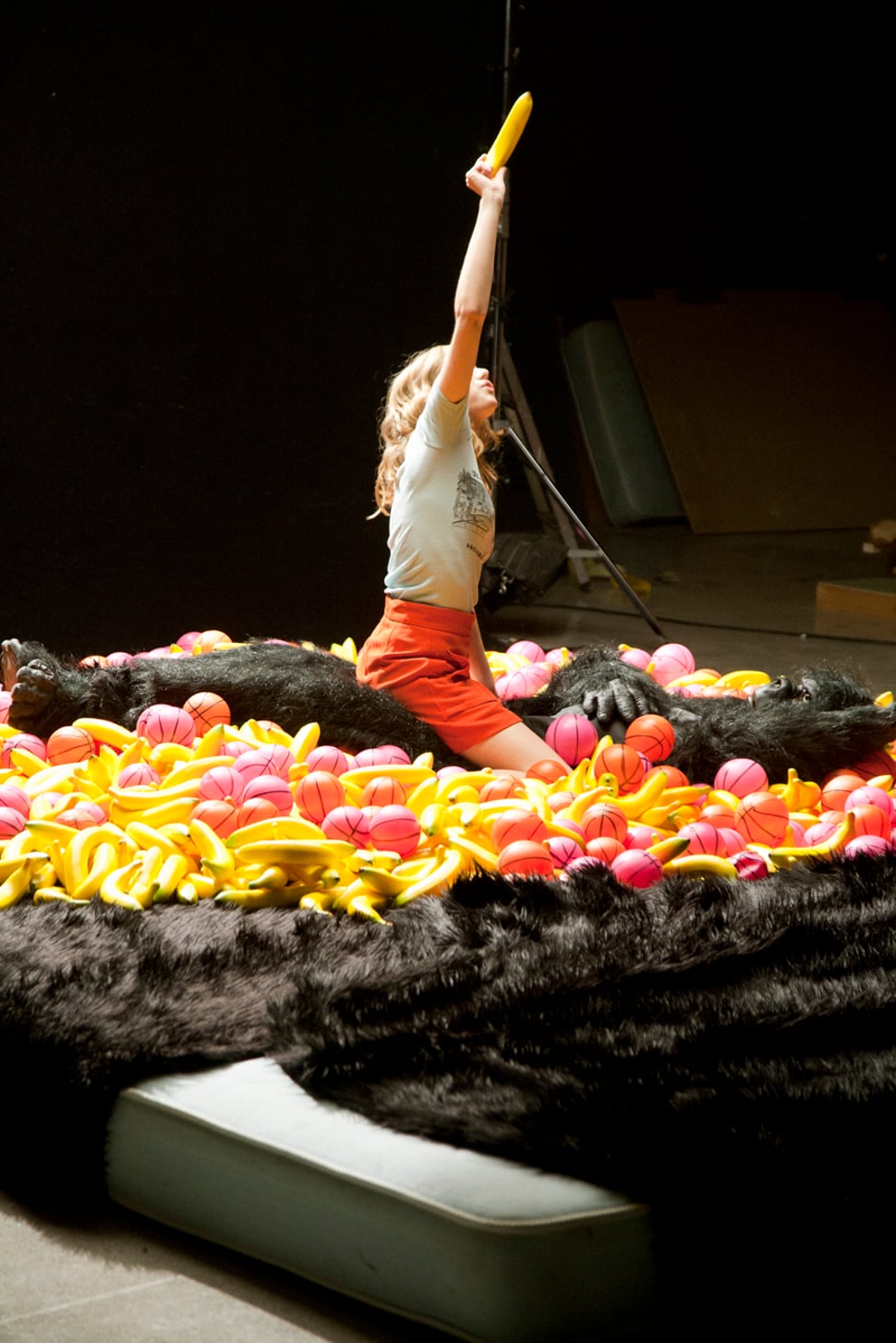 At what stage in the production do you start to think about how all the elements will fit together? Is that something that primarily comes from the edit, or is the entire video laid out on paper before the production begins?
When we finally decide [on] the world we are going to work in, we mostly throw all the ideas we have on the table, then pick the best ones and make them work together in a coherent script for us. So we always know what's first and what comes next. We don't always have to draw it, but we certainly have a script or a shot list that we know is going to work.
Tame Impala's "The Less I Know the Better" was drawn from the beginning to the end. But Phoenix's "Trying To Be Cool" or Scissor Sisters" "Invisible Light" was not. Most of the time, we do a video edit with the song and signs in different colors explaining what happens, so we know exactly where everything goes in the song.
One of the most impressive things about this video is how many different, fully fleshed-out ideas, styles, and elements you're able to fit into it. Just from a technical and logistics perspective, how many people worked on this music video? How many days/hours did it take to shoot it? Were there any ideas that were left on the cutting room floor?
We were shooting for three long days, with a rough team of 50 people. I just remember one dance shot that didn't make the edit.
Were there any challenges in pulling it all off?
A lot. We could say everything was challenging at some point. There were many things [that] we didn't know were going to work.
The animation aspects particularly surprised me, and I loved how they meshed with the live-action footage. Which animators did you work with on this? Because everything had to fit together, did you give them specific direction or let them do their thing?
As there were many drawings to do, we thought at first about using different animators. But as it was all based on Lope [Serrano]"s particular style of drawing, he eventually had to do it himself. [It took] two long weeks, locked up at home, drawing with the invaluable help of his tireless wife, the photographer Cecilia Duarte.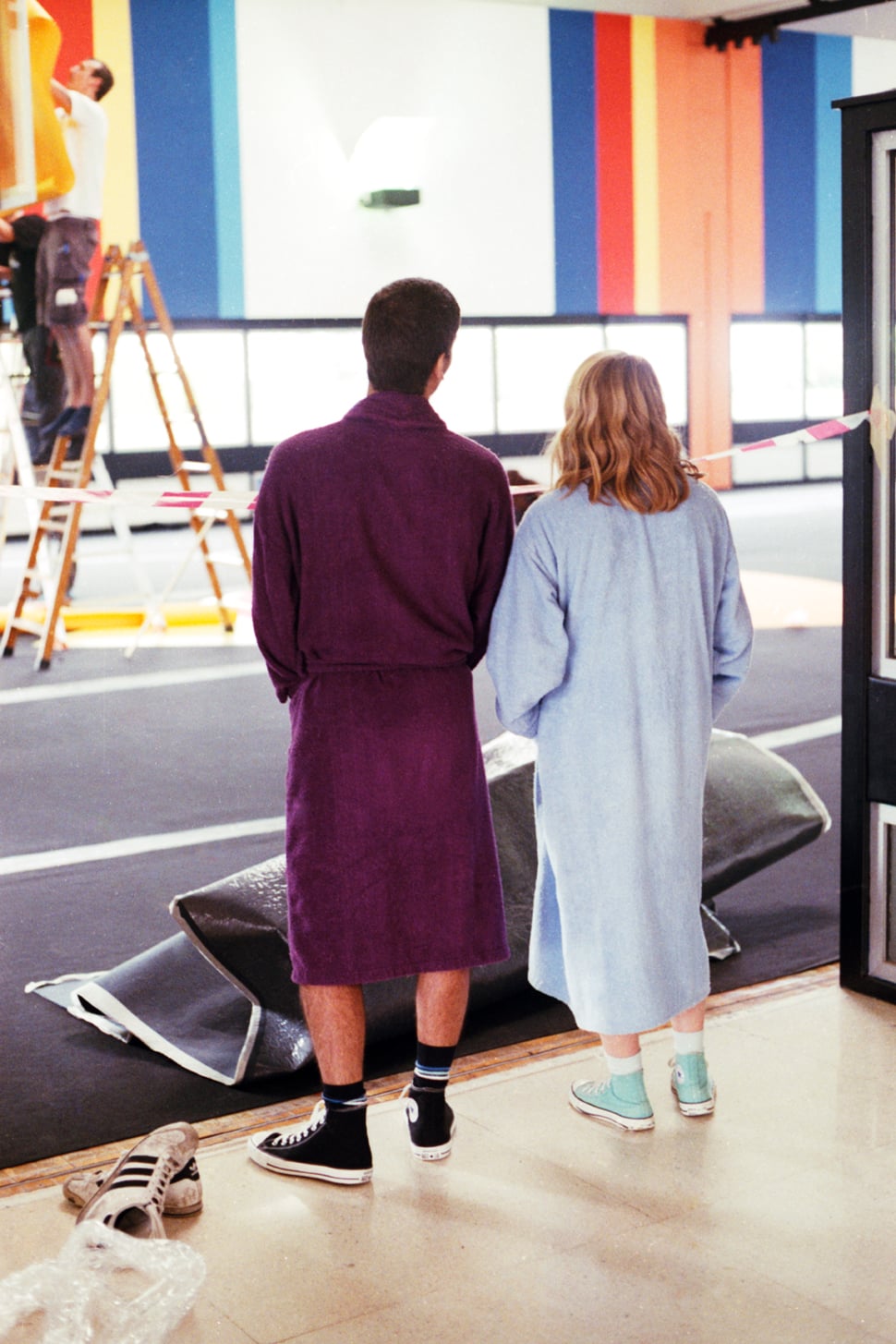 For all the camera folks out there, what cameras and lenses did you shoot on?
We shot on Alexa and a bunch of other lovely stuff.
The production design and costume design is this video are so fantastic and unified. I especially love the set that matches the animated basketball court. How did you decide that this particular aesthetic and color palette would work best for your concept?
Regarding the color palette, the main concept came from the idea of pouring paint over a surface, a key that opens a psychedelic door.
The natural mix of colors and [their] rounded texture became the first step in conceiving a color concept. From this point, the goal was to work with vivid and basic colors, the kind of jazzy palette that you instantly associate to acrylic paint. With the ape (Trevor) being black also, these kind of colors are the best ones to create a beautiful contrast.
There are moments in this video, like the gorilla hand costume, that feel a lot like references to King Kong. Are there any other films or images that are referenced in this video or sparked some ideas?
Not really, at least, not as clear in our minds. I remember thinking of Kubrick in a few moments, Westerns, musicals, Gus Van Sant. But we do that all the time.
High school is a time when sexy hormones are firing off left and right. Do you have an elevator pitch for the video that sums up the story and the character of the gorilla?
It is actually very simple: there's this high school basketball player in a relationship with a cheerleader. He loves her, but discovers that the team's mascot has taken over and is screwing the girl. It was an attempt of showing that, in these cases, and when it comes to apes, the less you know, the better.
Thanks, CANADA!