When you spend as much time on the Internet and consume as much web-based media as we do at Vimeo, it's hard to remember that filmmakers are real people who exist in the actual world, and that films and videos can be viewed on screens and in venues other than your computer monitor at work or your laptop at home. I was recently reminded of this at a filmmaker's pre-party for the upcoming DOC NYC film festival. My very own documentary short, "FLO," is an official selection of the festival this year, so I took this opportunity to meet up with three Vimeans who also have shorts in the festival. We discussed their films, as well as their experiences showing work online and in festivals.
First up, I had the pleasure of talking to filmmaker Alex Mallis: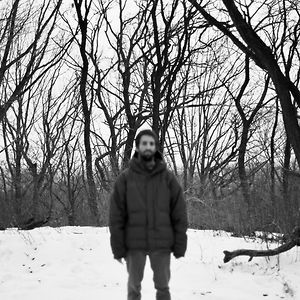 VVS: *Tell us about your film in DOC NYC.***AM:** The film I have in the festival is called "Spoils: Extraordinary Harvest." It's a short documentary that follows three New Yorkers as they dumpster dive for food. It's a verite style of documentary, it's observational, and it shows these three very different groups of people going to a grocery store after hours and salvaging the food that the grocery store throws away — produce, canned goods, packaged goods, breads, desserts, cheeses. And all of this food is thrown out, destined for the landfill, and these people go and take it home, wash it off, and stock their fridge. It's amazing.
Watch "Spoils: Extraordinary Harvest" right here on Vimeo:
VVS: How did you come across the subject for this documentary?
AM: I was dumpster diving myself for a year or two. I had heard about it from a friend and was absolutely amazed at how much amazing food you could get. The food that I was getting was much better than the food that I was buying in the grocery store, because I wouldn't buy organic tomatoes or Hawaiian black sea salt at the Associated Supermarket. I was buying the cheapest $#*% I could get. But when you're dumpster diving from a high-end grocery store, the stuff that's in the dumpster is high-end. So I was going there so much that I started to see some familiar faces, some regulars, and, actually at the encouragement of my mother, decided to do a film on them. So I walked up to a few people one night and said "Hey I'm a filmmaker, this is what I want to do, do you want to participate?" and they agreed.
VVS: What was the biggest challenge and the greatest reward in making this film?
AM: I think the biggest challenge was finishing. I'm a freelance filmmaker, I'm a student, I'm lazy — there's a lot of things that you can give priority over working on your project. When there's no one telling you you have to finish, there's no boss staring over your shoulder, really you're all alone in motivating yourself. So it was hard for me to commit to editing and it was hard to me to maintain that energy and excitement that you have when you're shooting. When you're in the editing room it can be boring. You see this footage over and over again and it starts to look a lot different than it did the first time you saw it, so keeping that energy alive is really challenging.
On the other hand, the reward, when you finally finish, when you finally export that file and it's done and you can show it to someone and say this is a complete work, this is start to finish done and it has your name on it and it's your baby, that feels really good.
VVS: What other screenings or distribution models have you experienced with your films? How does hosting online compare to film festival screenings, etc?
AM: I've had the most luck with the Internet. I should say that I try and make films that don't cost a lot of money so I don't have investors to pay back, I don't have credit cards debts to pay back. That's not to say they're free, but with the help of my friends and classmates I'm able to make these films for very cheap and so I'm able to just sort of throw them on the Internet. And for me the most important thing is that they're seen. I'm not trying to make money, I just want to get it seen as much as possible and so to sort of lock it up in a box and submit to festivals and hope for that one in a million chance that it gets picked up by PBS or HBO or distributed, that's just not a reality. So for me it's like if I'm owed nothing I can just put it on the Internet. It's like asking yourself what is your goal. Is your goal to get famous, is your goal to make money, is your goal to get the film seen by as many people as possible — and for me it's that last thing. I just want people to see it. So if I just throw it up on Vimeo and blast my friends, Facebook, Twitter, everything, and get it seen, that's valuable. Festivals are amazing and fun, but it's just like maybe 100 people in a theater see it, and then what? Why not just put it on the Internet for free if you have the means?
VVS: You've been Staff Picked by Vimeo before. Tell us about that experience.
AM: I made a short documentary called "Right Here All Over" about the beginnings of Occupy Wall Street at Zuccotti Park. I shot it and edited it in four days, got it up online on Vimeo, just planted the seed, sent it to everyone, and it went viral — in part thanks to it being selected by Short of the Week and Staff Picks, and the Huffington Post, and Boing Boing — and it exploded. And this relates to what I was saying before — to have a video that's been seen by half a million people, is that not ten times more valuable than being a Sundance film? Like, great. You're at Sundance, you got the laurels, a few hundred people saw it, and you get those pretty laurels on your film, but half a million people saw my short, and that's my goal, to get it seen.
VVS: Then why do you submit to film festivals?
AM: I don't know. I submit to film festivals because sometimes to get the attention you want — again, my end goal is to get it seen — and sometimes to get the attention of those quote unquote gatekeepers, online or otherwise, you need that stamp of approval that festivals can provide. To eat my own words, if you have Sundance laurels on your film, people will take it more seriously. So it's like combining the two. Get into Sundance, but then put it online for free, and that's the winning combination.
The DOC NYC film festival runs from Nov. 8-15 in New York City. If you're around, we hope you take the opportunity to watch at least one of the many amazing films in the line-up on the big screen! Who knows, you may even get to talk to a real live filmmaker!
Alex Mallis' documentary short "Spoils: Extraordinary Harvest" screens at 2:15pm on Friday, November 9 at IFC Center in New York City, as part of the COMMON GROUND shorts screening at DOC NYC. For more information and tickets, go here.