It's sometimes strange to think that such major motion classics as Titanic, or Parent Trap (duh, the one with two Lindsay Lohans), or Star Trek II: The Wrath of Khan were actually directed by real, human people. The job seems far too hard, right? How could one person manage to direct such true works of cinematic genius?
Well, if you asked our friend Experienced Directorson, he'd wink his crossed, lazy eye right at you, sit you down, and teach you a very important lesson about directing — check it out right here:
It may seem daunting to undertake your first directing project. There are so many details to keep track of, so many notes to give, and it seems like there's a ton of stress and pressure! This may be true to a certain extent, but Experienced Directorson definitely teaches us the way to keep the process manageable, successful, and super fun. Let's review:
BE PREPARED
It's important to go into your production knowing fully what you're talking about. Really invest yourself in the script and know it from front to back. By knowing your screenplay and storyboards really well, you know all of your shots, which leads to better time management and more successful planning of the actual shoot. It totally pays off to put your whole brain into the process and prepare yourself for every twist and turn!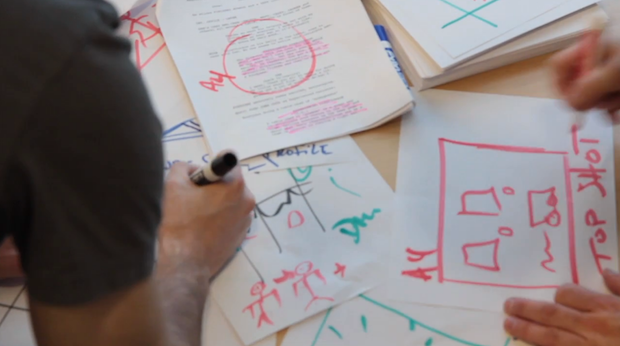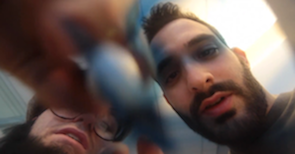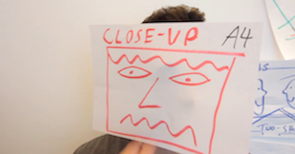 Don't forget to storyboard your film before going into production. A shot list is also a great idea!
HAVE A VISION
You've got to not only know, but really believe, in your vision for the film. It helps to have an idea of the aesthetic that you're going for. Understanding and embracing your vision helps both you and everyone else involved in the production. If you need inspiration watch movies, a lot of movies. Trust us, the whole process is much easier and way more fun if everyone knows what you want and how to accomplish it!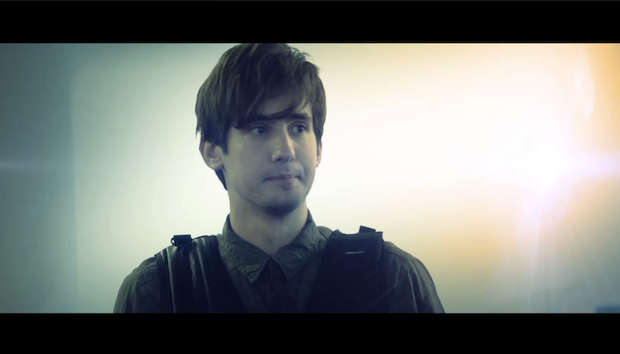 Matt puts his acting skills to the test, but it all falls in line with Dan's ultimate vision for his masterpiece, 'Armageddon: Again & Again.'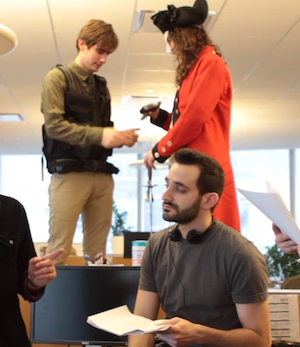 Your crew is here to help -- treat them with respect!
ON-SET ETIQUETTEIt's difficult to determine the line between being too friendly and being too stern or a total jerk on set, but it's important to find a balance with your crew. You'll want to be firm in your vision and your direction, but you also want to be respectful and open to collaboration with others.
KNOW YOUR TERMINOLOGY
To be able to really command a set (in a total cool-but-nice-guy way), the proper terminology is a must! You should know all the basics to direct your actors (Action! Cut!) as well as your shot composition terms to communicate with the cinematographer (two shot, close-up, wide shot, etc).
GET OUT THERE AND BE A PRO!
Ok, did you get all that? Yes? Great. Because now you're a directing pro! Don't forget what it's like to be on the other side of the camera as an actor-- Experienced Actorson can refresh your memory!