It's an exciting time in the land of Vimeo apps. Now that we've built all-new watching, discovering, and sharing experiences for Android and iOS, we thought it high time to revisit your big(ger) screens, too: today, we're bringing that betterness to the Vimeo channel on Roku.
So what's new, you ask? Why, we'll tell you.
For the first time ever, you can purchase and rent high-quality films and series directly from creators, right from the Vimeo channel on your TV. Yep. Now you can browse the more than 30,000 titles in our Vimeo On Demand catalog, purchase them, and start streaming right then and there on your Roku (or any device you choose). And for sellers, that means your videos now have the opportunity to reach the millions of people who use Roku for their video-watching needs.
While Vimeo On Demand purchasing on Roku is all-new and all-wonderful, that doesn't mean we've ditched your favorite features: it's still as easy as ever to find the videos you love, stream the latest Staff Picks, explore featured channels, and more.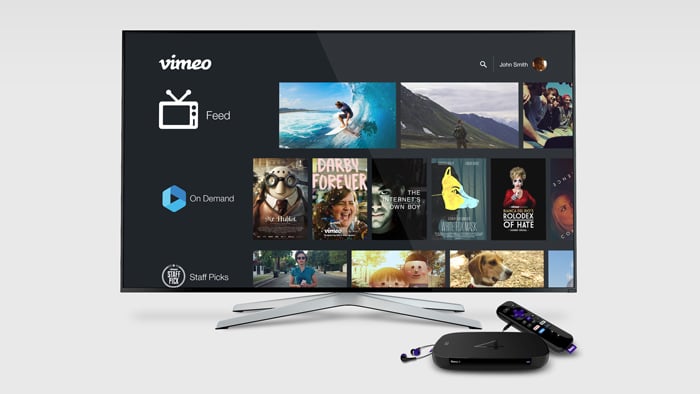 And given how Frank we're feeling today, here are all the other ways we've improved the Vimeo channel on Roku:
Unlock your account in a jiff: activation codes mean no more entering your email and password with that pesky on-screen keyboard.
Stream at your speed: with adaptive streaming (HLS), watching videos is faster, better, and tailored to your Internet connection.
Support for Roku 4: Oh, you have the new, new Roku? We've got you covered.
Ready to start streaming? Turn on your Roku and install the new Vimeo channel. Once you've watched some incredible Vimeo On Demand titles straight from their incredible creators, let us know what you think!