Gather 'round, video-loving friends — we've got some news of the good variety!
We've always believed it's important to give credit where credit is due. And so Vimeo credits are a handy way to bestow props upon the folks that made your project possible. In the past, if your sound designer, DP, or Best Boy possessed a Vimeo account, you could add them to the credits lickety split. Today, we're proud to announce that you can add anyone to the credits of your videos, Vimeo member or not. Now everyone can be acknowledged! Here's a little primer on how to credit a non-member:
Head to the Settings page for your video

In the Basic tab, scroll down to the credits section. It will look something like this:
Click "+ Add credit"

If the person you'd like to add is not a member of Vimeo, type in their name, role, and email address in the appropriate fields:

Scroll down to the bottom of the page and click "Save Changes"

Admire your work by navigating back to the video page. Just like magic, your pal will appear in your credits list. They'll even get an email notification about it so they know what's what.
Credits are cool, but the news train ain't stopping there. Have you taken a joyride through Vimeo Perks lately? Our member rewards program, exclusively for Plus and PRO members, is brimming with sweet discounts on cameras, software, video accessories, and more.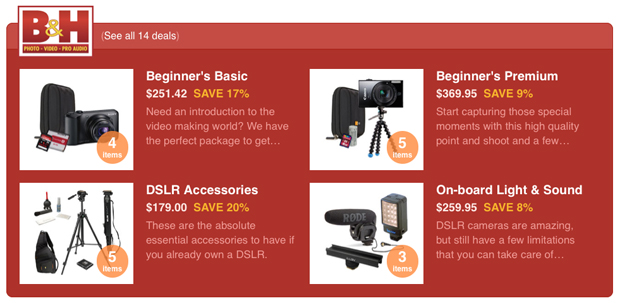 We highly recommend taking a browse or three through the B&H section, which boasts a freshly stocked selection of bundles for accomplished filmmakers and newbies alike. And you can squeal delightedly at more deals from Kessler, Red Giant, Letus, and GarageCube if you head over here.