If the buzz surrounding the current Sundance Film Festival has you daydreaming of red carpets, trophies, and distribution deals, then you must be a filmmaker. And if you're a filmmaker then you must have either submitted or thought about submitting to a film festival at some point in your career. Navigating the film festival circuit can be tough, but we've got your back.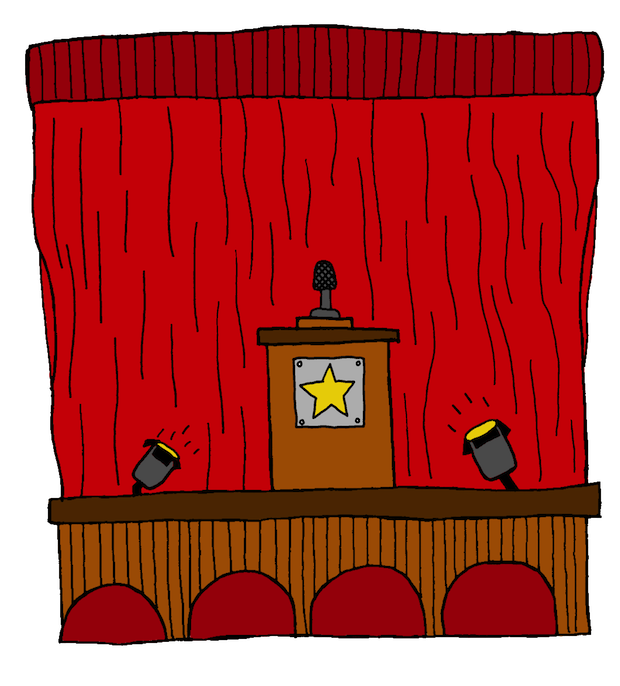 Illustration courteousy of the talented and handsome Joe Lifrieri.
I'm currently making a film festival run with my own short film. I can tell you from experience that being in a festival can be incredibly rewarding. I'll also tell you that it's important to have a game plan before you submit. In this first portion of our foray into film festivals we'll consider the first question you should ask yourself — why submit?
It's important to be thoughtful and deliberate about your decisions and to take the right approach. Submitting blindly to as many festivals as possible, or submitting to festivals way out of your league is not a good idea. Submitting to festivals and getting in but then not attending or making the most out of the experience is also not the best practice.
First, ask yourself, is a festival right for my film and me as a filmmaker? Consider what you'll get out of the experience. Think about if you'll be able to attend, or if the submission fee is worth it. There are many reasons you might want to submit to a film festival, and there are many benefits to be reaped from being in a festival. We've narrowed it down to five main objectives. Let's take a look:
1. Exposure
A public screening of your work in and of itself will help you gain exposure for your film. As an official selection of a film festival, you're guaranteed at least one (if not more, depending upon how many times your film is screened) theater full of people whose attention is devoted to your film. The publicity surrounding the film festival and your screening can also help you gain exposure. Leading up to the event, filmmakers can leverage the festival's wider online audience to gain new followers for their work.
2. Networking
If you're able to attend the event, get ready to network! Film festivals are a gathering of filmmakers, film enthusiasts, and people who work in the film industry. So, exactly the type of people a budding filmmaker wants to meet! Introduce yourself, pass out your card, and be friendly! Networking doesn't have to feel superficial and corporate. It's about meeting new people and sharing ideas. Who knows, perhaps you'll meet someone who wants to help market your film or collaborate on your next project — or a new friend!
3. Distribution
On a similar note, at a film festival you could meet someone who wants to distribute your film. Especially at larger, well-established festivals like Sundance, distribution is the name of the game. It's well known that representatives from high-profile distribution companies attend the festival and shop for films. Distribution deals are inevitable, and are a huge motivator for filmmakers to get into these festivals in the first place. At the 2012 Sundance Film Festival, 30 films landed distribution deals with companies like Sony Pictures Classic, Fox Searchlight, and Focus Features. Smaller scale deals are made at smaller festivals as well. Just being selected for a festival helps to open your film up for consideration, so it's a great position to be in if distribution is what you're looking for.
4. Awards
Often film festivals offer awards, and, let's be honest, who doesn't like winning awards? Trophies are pretty cool. But aside from filling up that trophy case, film festival awards are important for two main reasons: money and clout. Some festivals offer cash prizes to their winners. We all know that funding can be a huge barrier for entry into the filmmaking world. If you can wrangle in a cash prize, you're that much closer to creating your next project! Even if your award doesn't come with a side of cold hard cash, the accolade itself can get you far. Other festivals, filmmakers, or distribution companies may reach out to you. And if you can add those fancy laurels to your film's marketing material and name drop the awards it has won, people are more likely to pay attention.
5. The experience!
When it comes down to it, having a film in a festival is an experience, and that's what life is all about! As a filmmaker, your goal is to share your work with others — to entertain and engage an audience. A film festival is a perfect opportunity to experience watching your work with others, to gauge reactions and gather feedback. It's exciting, frightening, humbling, encouraging, motivating, enlightening, energizing, inspiring"¦ I could go on. But you get the picture!
Any of those sound appealing? Then it may be time for you to submit! Stay tuned for part two of this lesson, which will break down the submission process — advising you where to submit and showing you how!