All you hardcore Apple TV lovers are in for a treat — we're peeling the wraps off a bushel of sweet new features. Because you know what they say: An Apple TV feature a day keeps the doctor away! (They do say that, right?) Anyway, here's what's fresh off the tree:
Continuous Playback
Want to watch videos with no interruptions? No problem! When you're done with one video, we'll serve up another. Just sit back, relax, and feast your eyes.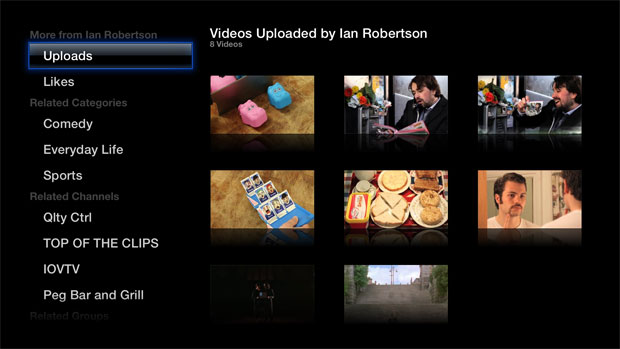 Expanded Search
In addition to searching for individual videos, you can now forage through Channels, Groups, and People. It's never been easier to find videos suited to your taste.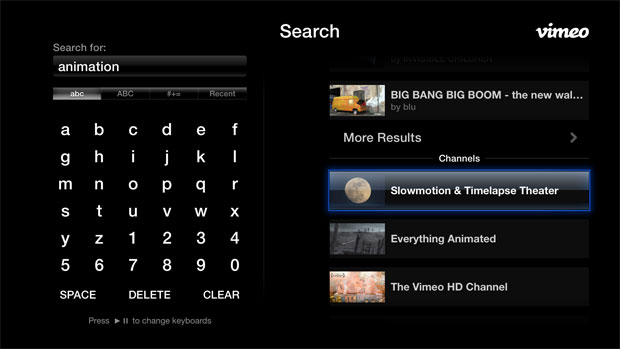 Related Videos
Video detail pages now feature a selection of similar videos for your consumption. Scroll down to find videos uploaded and liked by the video's creator, as well as any Categories, Channels, and Groups that the video has been added to.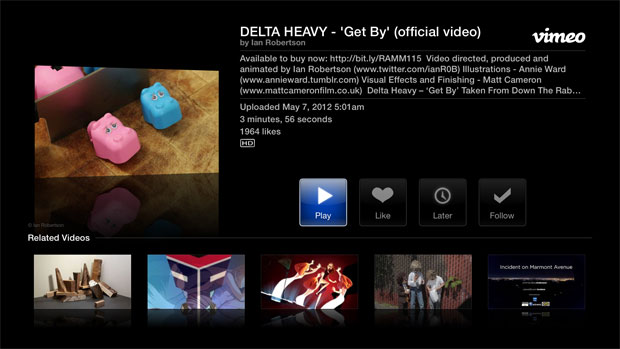 Learn more about the many wonders of Apple TV here. And remember, we're not just on Apple devices — Vimeo is everywhere!