It's that time of year to be thankful, jolly, and wish for tons of gifts. Whatever you celebrate, someone is going to ask you want you want this season of merriment (or, you may have a very special creator in your life to get presents for).
So, I've compiled a list of great gear that we're crushing on over at Vimeo HQ. Below, you'll find cameras, lenses, and other exciting things in a price range to meet every filmmaker's needs. You're more than welcome to send this right off to your nearest and dearest (or "Elf #13," as my mom signs her holiday emails).
Cameras
Canon EOS Rebel T6i Creator Kit — $$
If you're new to filmmaking or photography and looking for a great starter kit, check out the Canon EOS Rebel T6i Creator Kit ($999, Adorama). The Rebel itself is reliable, easy to use, and has built in Wi-Fi, which enables you to wirelessly download imagery from your camera to your devices, and remotely control the shutter. More impressive, the kit also comes with a lens, on-board mic, and SD card to get you up and running, fast.
Mevo Plus — $$
You know what shoots 4K, broadcasts live, and would fit perfectly in your stocking? The Mevo Plus! This pocket-sized camera — our very first! — comes straight from Livestream, the latest addition to the Vimeo family. It's packs the power of a full TV studio, with AI-driven editing and wireless streaming from virtually anywhere. At $500, this compact camera is great for live streaming your next event to all of your social media accounts. I've used the Mevo for panels, castings, and more. And I can't wait to use the latest model!
Sony Alpha a7RIII — $$$
The long-awaited Sony Alpha a7R III hasn't even dropped, and it's already at the top of my wish list. I personally use the A7s II, which has been an incredible tool. But the latest in this line of mirrorless cameras touts more megapixels (42.4MP), longer-lasting batteries (hallelujah!), and is just generally faster and more impressive, if you can believe it. It also has HDR capabilities (and we now offer HDR support!). But at $3199.99, I hope you've been super good this year.
Sony FS7— $$$$
If you are an extra-generous relative with all of the money, I'd recommend the Sony FS7, which runs for $7499 (body only, B&H). We use this model at Vimeo to shoot the majority of our own videos. And from the field to the studio, I have yet to find a camera that beats it.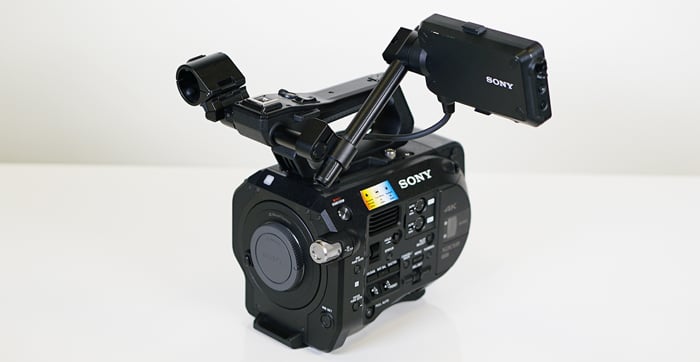 Lenses
Sony 90mm — $$
The Sony 90mm f/2.8 Macro G OSS lens retails just under $1000 (B&H), and is worth all 10,000 pennies. It can be used for macro shots, as well as stunning portraits, as the bokeh is to die for without sacrificing sharpness.
Zeiss Compact Primes— $$$$$
If your significant other received the biggest bonus of all time this year, I'd recommend asking for some of the latest Zeiss Compact Primes, ranging from $5,790 to $7,490 … each. We use older versions of these lenses at Vimeo and they are gorgeous, so I can't imagine what the new ones look like!
Gear, gadgets, and beyond
Sony MDR-7506 headphones — $
The Sony MDR-7506 headphones ($99.99, B&H) are the only headphones you'll ever need. This is a fantastic gift idea this holiday season. Not only will you hear your audio in wide dynamic range, but they'll keep your ears toasty with their closed design.

Joby GorillaPod — $
A great accessory to ask for this year is the Joby GorillaPod. This versatile tripod lets you hang your device from practically anything, which is great for vloggers and travel enthusiasts. Depending on the size and model of your device, they range from $12 to $180 (Adorama).
Samsung VR Smartphone Headset — $
And in the age of virtual reality, you'll need a VR headset! My choice is the Samsung Gear VR Smartphone Headset with Controller. At $109 it's relatively cheap, and very user-friendly.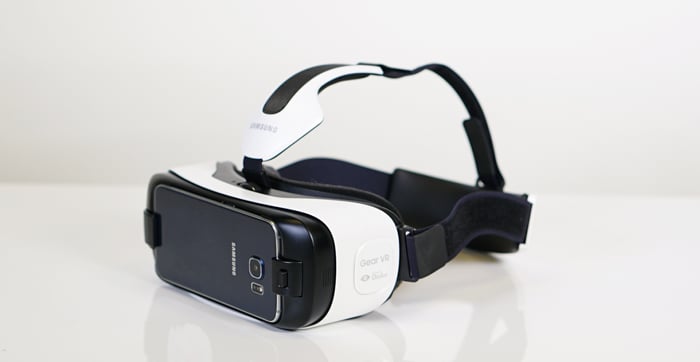 Kodak PIXPRO SP360 4K — $$
Another fun device to add to your wish list is the Kodak PIXPRO SP360 4K VR Camera ($499, Adorama). This consumer-friendly 360 camera is easy to use, and stitches your photos and video for you. It also comes with various accessories that let's you mount it in a multitude of ways.
Phew! We're ogling all the gear this year, but we want to know what your favorites are. Let us know if there's anything we've missed, or the gear you've got your eye on this season.
Want to browse even more options? Check out our gear roundup for all your Vimeo Live live streaming needs, or peruse our list of the best 360 video gear.