Sometimes, when ordinary people who are faced with adversity, they choose to rise above — and their stories become something extraordinary. That is the premise three filmmakers set out to capture for the Why This Road series, our latest Vimeo Brand Studio project with Charles Schwab.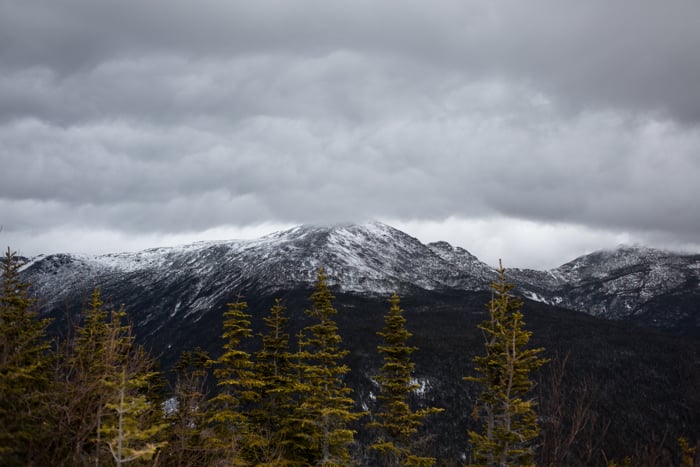 A still from Bas Berkhout's film for Why This Road
This isn't the first time Charles Schwab has turned to creators to help tell stories that matter. In 2014, the Why We Left series used a mix of documentaries, narrative pieces, and animation to creatively explore how people leave a stuck situation for a better one. And the new videos for Why This Road, part of the #OwnYourTomorrow campaign, is an exciting iteration of those profiles: a career woman quits her lucrative finance job to become a record-holding mountain climber, a restaurateur discovers a new career after his dreams don't materialize, and a former cameraman decides to save lives at sea after beating cancer.
But what does it take to actually make it all happen — to go from a client with a vision to a creator bringing it forth in their very own way? To shed light on the collaborative process, we got both perspectives: below, hear from Breakwater Studios, Objekt Films and Bas Berkhout about how they chose their subjects, the challenges faced in shooting documentaries, and what to do when an ending can't be anticipated. Then, head to part two, where Charles Schwab offers their perspective on why these videos matter and how to work in conjunction with creators.
Vimeo: What was your immediate response after reading the brief, and where did it eventually lead you?
Breakwater Studios: I am fascinated by what happens when ordinary people face seemingly insurmountable opposition or tragedy — and find a way to not only brave the storm, but do amazing things with their lives. It's a story I don't think I'll ever get tired of hearing or telling. Dan [Portelance]'s story stuck with me for years before I read this brief, and I knew it fit perfectly the moment I read the words 'Why This Road?'
Objekt Films: The brief from Charles Schwab was smart and simple. It's refreshing to work with brands who are commissioning films based on the story to help convey their message. I think everyone has dreams of taking ownership of their path in life, and we loved the thought of creating a piece of work that would make people take note — and make a change in themselves for the better. The first story that came to mind was of my old colleague and friend Chris Yacoubian. His path in life, with its drastic twists and turns, seemed to sum up the Why This Road message perfectly.
Bas Berkhout: I was immediately inspired. All of my independent work on Vimeo floats in the realm of what Schwab was looking for. In our lives, we experience multiple transitions, and in these moments of change, we renegotiate our sense of self. It's a theme that always comes back in my work. I am intrigued by the ways in which we move from one life phase to the next.
What about your subject made you think this was a story that needed to be told?
Breakwater Studios: Two reasons. One is I like Dan. A lot. I like his philosophy and story and think he's worth giving a podium.
Second is I have always wanted to fire a big cannonball back at the awful 'Those who can't do, teach' line. What a useless piece of unnecessary vitriol. The truth is that teachers are often the noblest, capable, and enlightened among us. I wanted to make a film that sent a little thank you to all the teachers in my life to whom I owe everything and to acknowledge them as fully realized people.
Objekt Films: Chris and I used to work together toward the beginning of my career when I worked in TV, so I knew what a great guy he was. When out of the blue I heard [about] his health problems, it was a real shock. Good things happen to good people in my opinion, so why did a horrific disease such as cancer happen [to] such a good man? His treatment was about as tough as it gets … but he survived it and came out smiling.
I think most people would try and get back to their previous and 'normal' life as soon as possible, but Chris decided to give something back to the community that had supported him and his wife Camilla. He joined the RNLI, volunteering and training to save lives out at sea. It seemed an incredibly admirable thing to do, having survived such a life-changing moment. I felt his story was so strong and powerful that it would really hit home with many people.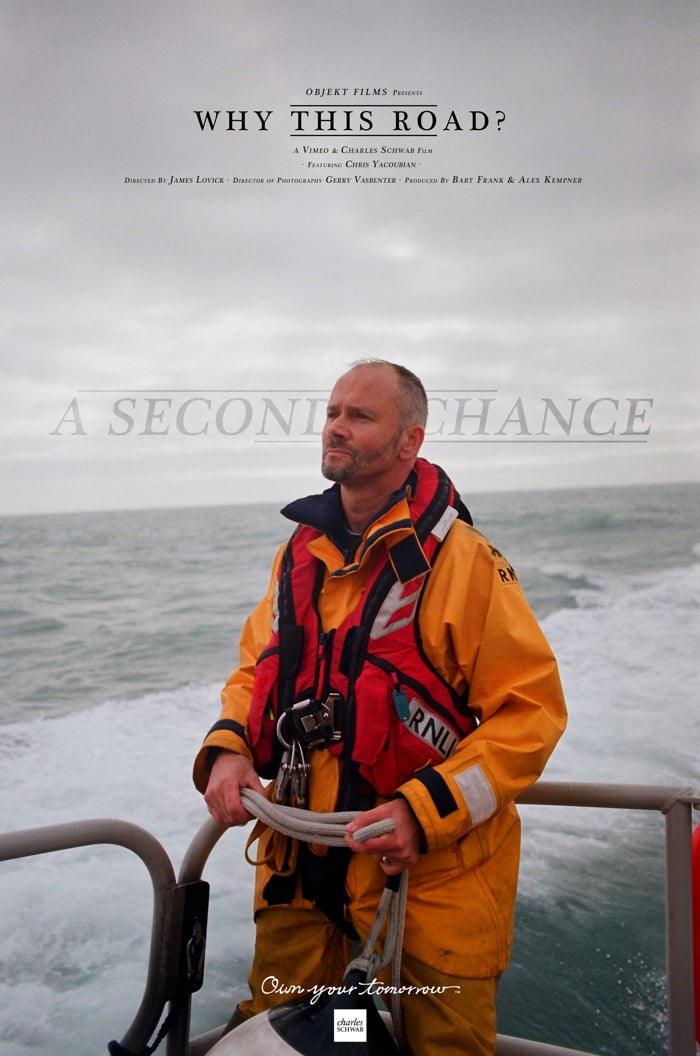 The poster for Objekt Films' profile of Chris Yacoubian
Bas Berkhout: To begin with, Vanessa is a woman. Not only was she a successful executive in a typical man's world, [but] she had the courage to resign when she wasn't excited anymore and took on the hardest challenge she could ever think of: climbing Everest. I'm sure she is a big inspiration to many other women and girls. Having just had a daughter myself, I thought she sets a great example of what women are capable of.
Tell us about your storytelling point of view and how that translates visually.
Breakwater Studios: It's always a hard question to answer. I suppose I try to get inside the head of my subject. And, with my amazing team, especially David Bolen my DP, [I] endeavor to express visually, aurally, and musically the weight the person gives to the story.
There's how a stranger feels about Dan's wife being diagnosed with cancer, and then there's how Dan feels about it. I try to go with the subject's feelings, which amounts to highly cinematic and dramatic decisions in terms of the filmmaking — deep shadows and vivid colors, immersive sound design, soaring orchestral score, that kind of thing.
Behind the scenes of Breakwater Studios' shoot with Dan Portelance
Objekt Films: I come from a background in documentary filmmaking, and one of the things I have learnt is that when working on tough subject matters such as the ones in this film, you need to build up a connection with your contributors. So much of this story was driven by Chris' open and frank dialogue of his story and struggles. We were fortunate that Chris was open to talking about his entire story and what led him up to where he is today.
With a very solid narrative base to the film, the visuals told the story themselves. I like to use the landscape, and filming on the Cornish coast here in the U.K. gave plenty of scope for this. I also knew from the outset that a large proportion would need to be told using photographic archive, so I tried to weave these into the visual story in a natural way without them feeling forced or repetitive. Working with our parallax animator on some of the photos was also great and I think adds another dimension to the archive.
Bas Berkhout: My first priority is to get close to my subjects. I'm not interested in delivering high-production value images only; my priority is to create a compelling and relatable story that feels genuine. That's most important. We had different footage available, for example; older body-cam videos made by Vanessa herself, still photography, and new recordings. I wanted to use an editing technique that not only allowed us to use all this different footage, transforming it into one cohesive piece but also reflected the chaotic thoughts climbers have when facing massive challenges or fears.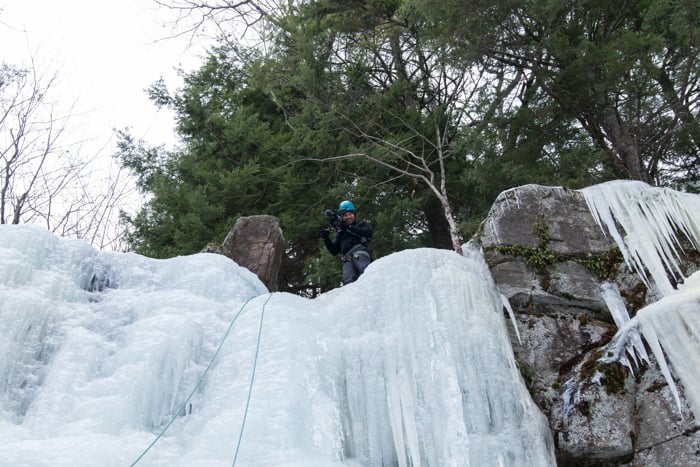 On set for Bas Berkhout's profile
With this specific shoot, how did you push yourself as a filmmaker?
Breakwater Studios: You always have to push yourself beyond your comfort zone to get something good. A few examples from this film? I nixed my go-to workhorse Canon c300 for all Alexa, which is bulkier but looks far better. I'm glad I did that.
I also ran with what was happening with Dan's wife, which didn't enter into the story until we shot the interview. Originally the imagined piece had a different ending. But with documentaries you have to give up your plans, your ego, [and] your roadmap for what is actually going on in front of you. The real and urgent story for Dan in that moment was all about his wife, and that story is what really illuminated the greater story of his personal fulfillment as a teacher. It reminded us in a raw, unplanned way what really matters.
I also froze my butt off with my DP and Dan on the docks of New Bedford in a snowstorm. I don't think I've been that wet or cold on a shoot before. And I'm Canadian.
Objekt Films: We wanted this film to look as grand and epic as possible. Chris' story was so strong and I felt very privileged to be able to tell it, so I felt we had to do both him and ourselves justice in making this film. We had a tough schedule to get all the footage. To start with, Cornwall is about a seven-hour drive from London! A couple of days before the shoot, I got a call from the lifeboat station that Chris volunteers at, telling me that the day we were heading to Cornwall they were planning on doing a training exercise with their new helicopter, and 'did I want to be there to film it?' The answer was of course yes!
Some of the other locations of the shoot were pretty hard to get to. I remember clambering along the coastal path with our producer Bart and DOP Gerry for a [few] miles, all with our kit to make sure we were in exactly the right spot to get the best, most dramatic views out to sea. Anything for the right the shot! Logistically it was very challenging, but our small and hard-working team did a great job of making it all happen in our four days with Chris.
Thanks, all! Now, hear what Charles Schwab had to say about the filmmaking process, and pop over to the Why This Road page to watch all the films.
Looking for tools to make collaboration even more seamless? Vimeo PRO and Business members can now enjoy our all-new review pages, so collecting feedback is smoother than ever.